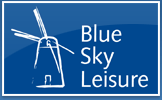 More News



Teddy bears picnic kicks off National Picnic Week

6/18/2012

Children at Kelling Primary School enjoyed a teddy bears' picnic at Kelling Heath Holiday Park, north Norfolk, for National Picnic Week (18th to 24th June 2012).
The group of 15 five, six and seven year olds and their teddies took part in a storytelling walk around the park's woodland and heathland with celebrated Norwich storyteller Dave Tongue. Kelling Heath provided a tasty picnic lunch for the visitors, which took place next to the park's wildlife pond.
The children got the chance to take part in a pond dipping session to learn more about the abundance of frogs, dragonflies and insects in their natural habitats.
Sarah Nichols, activities and events coordinator at Kelling Heath Holiday Park, said: "The children and their teddy bears had a wonderful day at Kelling Heath. Whilst we see many staying guests each year we also like to forge links with the local community especially local young people teaching them about the importance of their natural environment, and it's great to get children outside so they can learn about it hands-on."
"I hope National Picnic Week inspires families to spend time together and to make the most of the beautiful Norfolk countryside."
So get out your wicker baskets, plastic plates and blankets and plan a picnic this week!
To find out more about Kelling Heath: https://www.kellingheath.co.uk
To find out more about National Picnic Week: http://www.picnicweek.co.uk