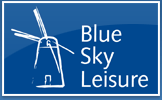 More News


Blue Sky Homes

Blue Sky Homes can offer a choice of two park home developments in Norfolk
An increasing number of people are turning to park homes as an attractive alternative to traditional bricks & mortar housing, turning a dream into a wonderful reality. Over recent years the lifestyle of park home living has become increasingly popular, with today's homes boasting many outstanding features which would grace the most elegant residence.
Park homes are purpose built for permanent residential occupation in accordance with the very latest British Standards.
Norfolk
Sunninghill Close & Blue Sky Close are located close to both coast & countryside at Bradwell.
The Parks are set in an attractive suburban area on the outskirts of Bradwell near to Breydon Water, and close to the town of Gorleston. Gorleston seafront and beach is just a short drive from the town centre and is a popular spot with both locals and visitors to the area.
Visit the Blue Sky Homes website here or click on the panel on the right side