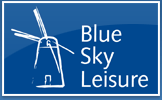 More News


2005 Activity And Special Events Programme Announced
Fancy making a Willow Obelisk, constructing a sculpture from recycled materials or learning bushcraft skills by setting up camp in the woods? Well these are just three of the many activities that are available to guests staying at the award winning Kelling Heath this year.
News of the exciting range of activities for 2005 has just been announced and Countryside Events Coordinator Jennifer Lumb says that guests visiting the 250 acre estate this year will see plenty of new activities as well as some old favourites.
"We have worked hard throughout the winter months to formulate our events for this year. We have retained some of the most popular events like the evening Night Jar and Bat walks and have added several new activities that we are sure will be popular with all ages."
The Sunday Special Events, Forge Bar and open air Folly programmes have all been released, for full details click on the links below.
Outdoor Activities
The Folly Open Air Entertainment
The Forge