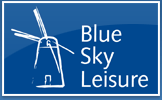 More News


Passionate about our people, service and environment
That's why we do what we do and that's why we do it so well. We believe that if you're not passionate about something, you shouldn't be doing it. So that's it; we only do things we are passionate about.
By being our vision we will bring prosperity and return to the company and its people.
Our mission to support this vision is as follows:
Passionate about our people – this is Blue Sky's family – all the highly talented and committed people that work in the organisation. We're a family owned company and we like to think of all our people as part of that extended family. We are passionate about safety, personal development, happiness and prosperity.
Passionate about our service – we value our customers; they will have a fantastic time. We are passionate about building lasting loyalty with our customers. We want them to feel special. We want to them to have the greatest customer experience. If they don't we're not being our vision.
Passionate about our environment – It's a fragile world we live in. It's not OK to carry on doing things the way we used to. We are passionate about changing it. We are passionate that our experiences shouldn't cost the earth. But our environment doesn't just mean the green stuff, we're also passionate about the communities in which we work and do business.
See our full Environmental Policy here