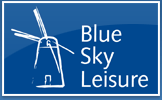 More News


To support our Vision our Environmental Policy is as follows:
Blue Sky Leisure recognises its impacts on the environment throughout its businesses and is passionate about the need to reduce and manage these wherever practicably possible.
Kelling Heath Holiday Park, Woodhill Park, Zaks Fine American Restaurants and Blue Sky Homes are all businesses operating within Blue Sky Leisure. The activities and impacts of these businesses are all different but can follow the same core aims and objectives of the Environmental Policy to create sustainable practises.
Blue Sky Leisure is passionate about providing great service to its customers whilst maintaining a healthy, safe and exciting workplace for its people. Blue Sky Leisure ensures it is compliant with all relevant environmental legislation. It is committed to continuous improvement in relation to its environmental impact.
Blue Sky Leisure is committed to achieving environmental best practise in all areas of the business as follows:
Reduce Energy and Water Consumption by:
Promoting the efficient use of resources and materials including water, electricity, gas, raw materials and other resources
Metering consumption of water and energy where practicably possible to review and reduce consumption
Install sustainable and resource reducing technology where practical
Reduce waste by following the waste hierarchy and where waste occurs reduce the volume to landfillTrain and support staff in monitoring and encouraging environmental progress
Work with our suppliers to:
Purchase eco-friendly, fair-trade and locally produced products where possible
Encourage more sustainable practise down the supply chain
Avoid the use of hazardous materials, where necessary seek substitutes to lower environmental impact
Promote the efficient use of company transport and reduce vehicle emissions
This Policy was approved by the board of directors on the 26th of January 2009