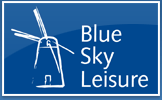 More News


A Career On The Wild Side
2/23/2006

If you enjoy being in the great outdoors, have a passion for the Norfolk countryside, a healthy respect for birds, bats, bugs and bees and would rather wade through mud than emails then the perfect job is waiting for you at Kelling Heath Holiday Park. The position of Countryside Activity Co-ordinator has become vacant and would suit a Ray Mears fan keen to participate in the practical conservation on the estate.
Kelling Heath Holiday Park is located amongst 250 acres of mixed woodland and rare open heathland in an area of outstanding natural beauty close to the North Norfolk coastline at Weybourne. This award-winning park; managed by Blue Sky Leisure; is internationally recognised as a leader in environmental and sustainable tourism.
The role of Countryside Activity Co-ordinator is a challenging one and involves the co-ordination of special events and activities such as mushroom forays, guided bat walks and 'Love Bugs'; an insect appreciation event for families wishing to banish their bug-phobias; which will be officially launched in May 2006. The role also tests CQ (Countryside Quotient), as the person will be a source of conservation and wildlife advice to guests and staff.
Michael Timewell, Marketing Director of Blue Sky Leisure explains: "We are looking for someone with a real passion and enthusiasm for nature who can communicate this to adults and children. It's a fantastic job in a beautiful environment with the chance to help us to build on our reputation for responsible and sustainable tourism."
For further information please call Jason Kidman: 01263 589 912
Or mail to: jk@kellingheath.co.uk