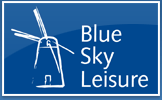 More News


All Out American Feel for ZAKS at Poringland
4/6/2010

Norfolk's best loved and long established restaurant chain ZAKS Restaurants, has launched an all new American dining experience at its ZAKS Diner, in Poringland, which has just undergone a major refurbishment.

Formerly part of The Swan public house, ZAKS is now completely open plan and has expanded its seating capacity from 100 to 160. The entire restaurant has also been decorated with 'Americana' including gas pumps, American sporting memorabilia and stateside signage, to give a really authentic feel. Diners will also notice a change in music with an emphasis on rock, soul and blues from the 50's 60's and some 70's.

Restaurant Manager, Danielle Durrant, says: "The new ZAKS at Poringland looks fantastic and is now dedicated to family dining, with a great fun atmosphere and experience. So far we have had lots of positive feedback from diners and we are very busy."

ZAKS' mouth watering menu remains just as tempting, with everything from the famous Chargrilled Burgers, Juicy Steaks, Sizzling Fajitas, Spicy Chilli, and Tender Ribs, to indulgent desserts and more, all in the friendly atmosphere that is ZAKS

To book contact ZAKS at Poringland on 01508 492420.