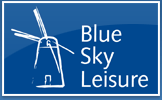 More News


Blue Sky Leisure - an employer for all seasons

5/17/2011

Having recruited fifty new employees in the last year, the Blue Sky Leisure group has revealed that permanent staff now outweighs seasonal staff for the first time in company history.
The group, which owns Kelling Heath Holiday Park, Woodhill Park at East Runton and the Zaks restaurants in Norwich and Poringland, has experienced a surge in all-year-round bookings due to successful marketing initiatives such as retro weekends and spring and autumn star parties. This has enabled the company to buck the traditional leisure company trend moving on from employing mainly seasonal staff to more permanentemployees.
Ian Hacon, CEO of Blue Sky Leisure, explained: "We've introduced a number of initiatives to increase bookings during traditionally quiet times such as New Year and autumn which has meant we needed to create a larger core team all year round."
With a total of 228 people now employed across the Blue Sky Group, the workforce has increased by nearly a third since this time last year, with 204 employees on permanent rather than part-time contracts compared to 144 in 2010.
The increase in bookings, generated through special events and weekend breaks, has also helped the company continue to invest in training, and to meet the commitment outlined in its business plan for excellent customer service through well trained and motivated staff.
Ten employees from Kelling Heath, Woodhill and Zaks have just graduated from a year-long management development programme, designed for Blue Sky Leisure and run in conjunction with Alan Thorpe at AT Training and Consultancy. The course covered five core areas of leadership, team development, organisation, communication and commercial awareness.
Mr Hacon added: "We have a mission to make Blue Sky Leisure an employer of choice and investing in training, such as this management development programme, is just one of the ways in which we are working to achieve this. "We are a family owned company and we like to think of all our people as part of that extended family."
Image: A celebration meal, held at Zak's in Mousehold, saw Blue Sky Leisure CEO Ian Hacon challenged by the company's recent management 'graduates' to eat the famous five-stack burger - a layer for every module of the course they had completed.