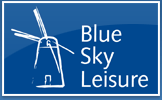 More News


Blue Sky Leisure scoops top accolade in EDP Business Awards
11/8/2013

Bradwell based family firm Blue Sky Leisure are celebrating after carrying off the top award 'Business of the Year' in the prestigious Eastern Daily Press Business Awards last evening (7th November 2013) at the Norfolk Showground Arena.
Blue Sky Leisure, which runs north Norfolk holiday parks Kelling Heath and Woodhill Park as well as the Zaks restaurant chain, was also nominated in the Sustainability category in recognition of its strong eco-ethos.
More than 300 firms entered this year's awards – a record number – with 36 finalists competing to win 12 categories with the business of the year selected from one of the finalists.
Unveiling the Business of the year award winner Tim Seeley, head of East Anglia and national head of Agribusiness for Barclays, said Blue Sky Leisure was a business which was "passionate about its people, customer service and the environment with outstanding financial performance" with a management team "empowered by the owners to achieve continuous improvement, develop ideas and drive the diverse group forward".
Receiving the award Blue Sky Leisure Chief Executive, Ian Hacon said:"We've been relentless in driving our vision forward. It means that if you visit any one of our holiday parks or go into any of our restaurants or visit and ask our staff what our vision is they will tell you – we are passionate about our people, service and environment – and they will understand the part they play in delivering it."
Paul Timewell, Chairman of Blue Sky Leisure said that winning the award was a fantastic achievement and was testament to the commitment and hard work of staff and the ongoing investment in quality.
"It's a proud moment for the entire Blue Sky Leisure team. Not only does it recognise the hard work and dedication of each and every one of our employees, it also recognises our contribution to the growing regional economy."
It's been a successful year for Kelling Health Holiday Park, which was named Best Holiday Park in England by the VisitEngland Awards 2013, as well as being awarded Bronze in the Sustainable Tourism category. Zaks has also been busy launching a franchise scheme aimed at extending the authentic American diner brand beyond Norfolk for the first time. Managers hope to open 30 franchises across the country in the next five years.
Hosted by BBC Look East's Stewart White the awards celebrate the achievements of businesses across Norfolk.