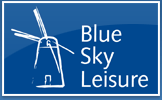 More News


Blue Sky Leisure Strikes Gold
9/30/2009
Blue Sky Leisure, whose interests include Kelling Heath Holiday Park, Woodhill Park and ZAKS Fine American Restaurants, has been busy wowing judges and assessors achieving success in several national award schemes.

Both Kelling Heath Holiday Park and Woodhill Holiday Park in North Norfolk have received the David Bellamy Gold Conservation Award, demonstrating an active working commitment to the natural environment. This is the 13th year Kelling Heath has received the award.

Professor David Bellamy said: "The award recognises that Kelling Heath and Woodhill Park's environmental work is truly innovative and something of which they can be rightly proud of. Congratulations to all the staff for their hard work and their ongoing commitment."

In the Enjoy England annual grading scheme both parks also achieved their highest grading score ever for their exceptional quality standards, 94% for Kelling Heath and 91% for Woodhill, Kelling remains at the Maximum of Five Stars and Woodhill four stars. Each star is awarded for pass marks in up to sixty different areas and the number of stars a park receives is a guide to its level of excellence.

To add to this, Kelling Heath received a 'Highly Commended' award in the Green Building category from North Norfolk District Council's Environment Awards for its entry of the "Blue Butterfly Amenity Building" and is also a finalist in the 'Holiday Park of the Year' category in the regional Enjoy England Awards for Excellence, the winners will be announced on Thursday 29th October 2009.

Blue Sky Leisure has also been successfully re-accredited to the Investors in People (IIP) standard having first received the standard 1997. For the first time this year, the scheme now assesses companies to levels above the basic entry requirement and Blue Sky Leisure successfully achieved the Bronze accreditation, recognising its work over and above the basic requirements. In total it achieved 48 of the extra elements required well ahead of the 26 elements needed.

Ian Hacon, Chief Executive Officer at Blue Sky Leisure said "This award recognises all the hard work and passion we have put in over the last few years. We have a mission to make Blue Sky Leisure an Employer of Choice and this recognition goes a long way towards this."

"This first time under the new standard and we felt that trying for bronze would be appropriate, now we know how well we have done, we will be actively working with IIP to try to move up to silver or possibly gold sooner rather than later" said Mr. Hacon.

Michael Timewell, Director of Blue Sky Leisure praised the hard work and commitment of staff across the company commenting that an enormous amount of work goes on behind the scenes to provide the delivery of quality products and services to its customers.

"Our staff can be proud of the standards they are achieving and this is reflected in success in the external assessments we participate in. At the end of the day it is about providing the best possible experience to our customers and these awards indicate that we are well placed to deliver that experience" said Mr. Timewell.