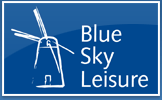 More News


Blue Sky Leisure wins Gold as great place to work

8/16/2012

Hot on the heels of Team GB's recent gold rush, a Norfolk based tourism business is celebrating a gold medal win of its own.
The Blue Sky Leisure Group, employing more than 220 people in East Anglia, has won gold for its outstanding commitments to staff development, training and employment practices. The owners of Kelling Heath Holiday Park, Woodhill Park at East Runton, the Zaks restaurants in Norwich and Poringland and Imagine Spa in Blofield Heath have been awarded gold status from Investors in People (IIP).
IIP is a national quality standard awarded to businesses which demonstrate a commitment to best practice, people management and personal development. Gold is the highest accolade bestowed on employers with fewer than 700* UK companies currently holding the title.
Blue Sky Leisure joins an exclusive club in the East of England, with the region only naming 46 other holders. The business first won IIP status in 1994, going on to achieve bronze in 2009. But the company has now climbed to the top of the podium, appropriately winning gold in 2012. A thorough two week inspection helped assessors score the employer in areas such as training and development, leadership and HR policies.
Blue Sky Leisure's strengths were recognised as its significant investment in training and the creation of strong role models in its management team. The company's management development programme, which has seen more than 50 promising managers receive training in business leadership, was also highlighted as a pledge to the development of future talent.
Claire Laidler, Investors in People specialist, said the excellent development of individuals, their newly learnt skills and a clear strategy focussed on the vision and values of the business set Blue Sky Leisure apart from other employers. She added:
"This is a business where people are given the support and encouragement to reach their full potential. And where each individual understands the values of people, service and environment, values which underpin everything that Blue Sky Leisure does. The way the management team embeds this in to the culture of the business is impressive."
Ian Hacon, chief executive of Blue Sky Leisure, praised his human resources team for leading the bid and congratulated the entire 220 strong workforce for playing their part in creating a great place to work. He added:
"This is an achievement that everyone should be proud of. Over the past three years we've worked tirelessly to put ideas into action in a bid to go for gold. I'm thrilled that Investors in People has recognised the steps we've taken to become an employer of choice. As a family owned company, we think of our employees as part of the extended family and it's thanks to a highly talented, passionate and committed group of people that we've achieved this award."
Blue Sky Leisure is always looking to fill vacancies with the best talent. Contact hannah.lee@blueskyleisure.co.uk for the latest job opportunities.
Employee case studies

Sue Allen, Customer Services Officer
Sue Allen was just 22 when she waitressed at newly opened Zaks in 1976 before being promoted to restaurant manager in 1990. More than 35 years on and at 58, Sue remains with Blue Sky Leisure after climbing the ranks to customer services officer at the Bradwell head office. And she is enjoying the role more and more every day.
"The management team are fantastic. They've had more faith and belief in my ability than I have had myself. Four years ago they invested in high level training so I could become a qualified health and safety and food safety trainer. Today I manage the induction for new recruits, introducing them to the business and our vision and values, manage our mystery shop programme and oversee internal audits amongst many other things. If you'd have told me 35 years ago that I'd eventually become responsible for all that, I'd never have believed it."
People, service and environment are the values that drive the business. And Sue says they are values that everyone at Blue Sky Leisure lives by. "It's simple really. We run our business by being nice to people, to each other and the community in which we operate. And everyone delivers that in their daily work. It's not just words in a business plan. I've been on the receiving end of this way of working. The leadership team have supported me in difficult personal times as well as investing in me professionally. And for that I can't praise them enough. They saw a spark in me and encouraged me to get to where I am today. They give people a chance, and that's why I simply love working here."
Julie Bolton, HR Officer
Blue Sky Leisure is a company that likes to do different, says Julie Bolton, 36 from Bradwell. The company's HR officer, has worked for Blue Sky Leisure for six years and is about to return to work after the happy arrival of her second baby daughter last year. She is the first member of staff at Blue Sky Leisure to take up the opportunity of a job-share scheme.
"We have a great flexible working policy, which has been really important to me as a mum of two. After my first baby, I returned to work part time. But as the business and role has grown, we recognised that the HR role needed full time hours. So myself and fellow HR officer Lisa Green have started the company's first job-share scheme, which suits both of us.
Having worked for a national retail company, Julie appreciates the way Blue Sky Leisure likes to do things differently and the opportunities that everyone has to make an impact.
"You can get a bit lost in a large national company. At Blue Sky, everyone has their say and can make their mark. And we're encouraged to be ambitious, to try and achieve things that are not normally expected of a company of our size. The gold award, for example, is rare for a business of our size. And winning it instils great pride in our team."