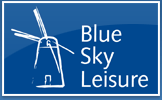 More News


Bumfrey And Barnes 'Go Wild' In The Country
5/21/2006

BBC Radio Norfolk's breakfast show presenter, Stephen Bumfrey has accepted a challenge to sleep under the stars before presenting his show live from Kelling Heath Holiday Park, Weybourne (Thursday morning 25th May 2006).
The gauntlet was thrown down by the holiday park's owner, Michael Timewell who during a live interview learnt that Stephen had never been camping before. Taking the idea one step further, Mr Timewell decided Stephen and his producer Nicky Barnes should rough it under the stars by sleeping in a bivouac in the woods at Kelling.
They were guided by Jason Kidman, the countryside manager at Kelling Heath who also gave them the survival guide to what to eat in the woods and, more importantly, how to cook it.
Kelling Heath is internationally recognised for its contribution to eco friendly tourism and has a fascinating range of woodland, heathland and wetland as well as a huge diversity of flora and fauna.
The Park is set in 250 acres in an area of outstanding natural beauty and provides a range of environmental activity for guests.
Stephen and Nicky snuggled into their waterproof sleeping bags on the Wednesday evening before rising with the larks to broadcast the breakfast show live from Kelling Heath.
The intrepid pair are pictured on a trial run of their overnight accommodation with Kelling Heath Countryside Manager Jason Kidman