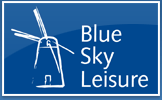 More News


David Bellamy to Open Anniversary Trail at
5/7/2009

World renowned botanist, author, broadcaster, and environmental campaigner, Professor David Bellamy, will open a new 25th Anniversary Trail at award winning Kelling Health Holiday Park, in north Norfolk on Saturday 16th May at 11am.
Hailed as one of the UK's most environmentally pioneering Holiday Parks, Kelling Heath has created the new trail to take visitors along a clearly signposted route which explores some of the natural and built environments created at the park over the past 25 years. It will also show what impact Kelling's interventions have made and how it might have developed without a strong environmental management plan.

Director Paul Timewell said: "Celebrating 25 years is an important milestone for Kelling Heath. During that time we have invested a significant amount of time and resources to create a park which not only also preserves the natural beauty and wildlife of the surrounding environment, but which also provides a fantastic holiday experience for our guests. The Anniversary Trail has been created to demonstrate our achievement and we are delighted that an environmental expert of David Bellamy's standing has agreed to open it for us to help mark the occasion."
Kelling Heath is also launching a number of other initiatives to mark its 25th year, including a Bumblebee Conservation Programme in partnership with the Bumble Conservation Trust that will investigate the bee populations on the estate and implement a strategy to help them flourish. A Retro Summer Fete is also planned for 12th to14th June, which will hark back to the good old days of family fun and games in the sun - 80s style and a sculpture is being unveiled in September.
Professor David Bellamy said: "Kelling Heath bursts with biodiversity and happy visitors, thanks to their ongoing leadership in environmental care. I am looking forward to walking the Anniversary Trail and learning about all the great things they have achieved – let alone the projects in the pipeline – since I last visited this oasis of best practice. Wow!"
"Although these celebrations are a key part of this year's activities for us, we will not become complacent," said Marketing Director Michael Timewell. "2009 will see us expand our fleet of luxury holiday homes and install two more woodland lodges, plus we have recently unveiled a new Customer Services Centre for guests and holiday home owners which will help us meet the needs of what promises to be a fantastic year for the UK holiday park industry."