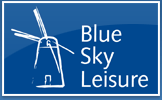 More News


Don't Forget Your Torch!
2/28/2001

Holidaymakers wanting to book a stay at Norfolk's award winning Kelling Heath Holiday Park are being given a somewhat unusual bit of advice this year - don't forget your torch!
The suggestion is made in Kelling Heath's 2001 brochure and actually highlights just how far the park will go in its aim to offer guests a truly special holiday in a setting which has won a fistful of top environmental awards in recent years.
Kelling Heath Holiday Park has a very specific policy on external lighting anywhere except its Village Square - there simply isn't any! The park adjoins Kelling Heath, which is a Site of Special Scientific Interest. The very character of heath land is low growing vegetation with long, open, expansive views and is one of the few areas in Norfolk where it can feel as though you have ventured into the 'wilderness'.
The Park's full time countryside manager, Kevin Hart, says there are three main reasons why Kelling resists bringing in street and path lighting:
"The visual impact that lighting would have on the Park's areas of heath and Kelling Heath itself would be dramatic and detrimental. The light pollution would be seen over a large area and would vastly diminish the heath's character of wildness. The heath land is very important to the Park both in its wildlife and its natural character - and therefore its qualities are rigorously protected."
"We also take great pride in the fact that the night sky seen from the site is unspoilt and spectacular. Some of our night time wildlife walks looking for bats or Nightjars pause to take in a bit of astronomy, looking at the differences between stars, planets and even some of the satellites that can be seen moving across the sky. Lighting on the Park would pollute the night sky so that these stars and the associated constellations would be far less visible."
Mr Hart, who is believed to be the only full time countryside manager at any UK holiday park, says that the Park as it is laid out is hugely popular with visitors and that lighting is commonly not a part of the Norfolk landscape:
"Lights would suburbanise the woodland and heath land, changing the atmosphere and ambience that people travel from all over the country to experience."
"It seems a small price to pay - by carrying a torch a large piece of the Norfolk Countryside is protected from losing its beautiful night sky and its wonderful rural character."