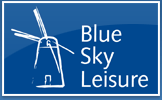 More News


Gold for Kelling Heath & Woodhill Park
11/7/2011

Kelling Heath Holiday Park, near Holt, and Woodhill Park in East Runton have both been awarded the David Bellamy Gold Award for Conservation in recognition of 'leading and pioneering' work to create green and environmentally-friendly places to visit.
Both holiday parks, owned by Blue Sky Leisure, have been awarded the highest accolade in the conservation awards run by the renowned environmental campaigner and his son Rufus. The scheme is one of the longest running green tourism awards in the UK and both parks have continued to achieve recognition in the awards since they were launched in 1997.
Blue Sky Leisure has always been dedicated to protecting and maintaining the natural beauty of the woodland and rare open heathland at Kelling Heath and protecting the environment of Woodhill Park's cliff top location. The leisure company was the first in the region to appoint a full time environmental officer and now has a dedicated 'Green Team' to discuss and execute innovative environmental and conservation measures.
Nicola Badley, Environment and Procurement Officer for Blue Sky Leisure, said: "This year Kelling Heath was particularly praised for some of our latest eco projects including the introduction of solar water heating and rain water harvesting at the shower blocks and our project to use waste oil from the restaurants to make bio-diesel for the agricultural vehicles at the park."
Rufus Bellamy, British Holiday and Home Parks Association (BH & HPA) environmental advisor and one of the judges, added: "Blue Sky Leisure is a real pioneer when it comes to sustainable tourism. They are also leaders when it comes to welcoming wildlife onto their sites. They do everything they can to make sure that the parks are bursting with biodiversity."
To achieve the award Kelling Heath and Woodhill were regularly assessed by a team of local experts who monitor steps taken to create wildlife havens, reduce energy and water consumption and reuse and recycle waste produced. The final decision is made by David Bellamy who uses the assessors' reports and any comments received from members of the public to award bronze, silver or gold accolades.
Blue Sky Leisure's Parks Manager, Mark Durrant, said: "We are delighted to have once again been recognised in these awards. We have invested a significant amount of time and resources to create holiday parks which preserve the natural beauty and wildlife of the surrounding environment and allow guests to have fun learning about the protection of the environment."
The two North Norfolk holiday parks also scored highly in the recent Visit Britain Quality in Tourism 2011 assessments which saw Kelling Heath retain the nationally-recognised five star rating and Woodhill its four star rating. Both parks are also able to continue to display Visit Britain's prestigious Rose Award which is only presented to caravan holiday homes of a high standard.
The impartial assessors, who mark against a rigorous criteria including cleanliness, décor and maintenance, praised both holiday parks for the continued enhancements carried out which have resulted in an increased marking for both parks. Since 2010 Kelling Heath's marking has increased by 0.9 percent to 96.9 percent and Woodhill's marking has increased by 1.8 percent to score 91.5 percent in the assessments.
Mark added: "The Visit Britain assessors particularly praised the work we have carried out to develop the reception area at Kelling Heath including creating a cedar, brick and flint finish, introducing a living lawn on the roof and what they described as the 'wow factor' from the new decoration and refurbishment inside."