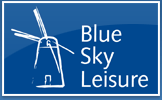 More News


Green Light To Online Bookings
1/14/2008

Two rural Norfolk holiday parks have gone even greener – thanks to the power of the internet.
Kelling Heath Holiday Park and Woodhill Park, on the North Norfolk coast, can now take online internet bookings as they seek to cut down needless paperwork and attract the growing numbers of people researching and booking their holidays on the web.
Both parks, which are owned by Blue Sky Leisure, already have impressive environmental reputations and are working towards being carbon neutral. They see online booking as part of their paper waste reduction programme and responding to customer demand for ease in booking holidays.
According to recent Nielsen//NetRatings figures, 55% of UK internet users book their holidays online, while a further 17% research online then buy over the telephone and only 7% of internet users research and buy holidays from high street travel agents.
Mark Durrant, manager of Kelling Heath, says: "Giving our customers online bookings reflects their lifestyle choice if they wish to book their holidays this way. Now they can now book their woodland lodge, caravan holiday home or touring pitch online. In time for our website and recent brochure launch, we are also able to offer our guests larger touring pitches together with new and upgraded holiday home facilities in 2008.
"Our carbon neutral programme is ongoing and by offering this online booking service we will begin to reduce our carbon footprint by cutting down on the amount of paper we generate and thousands of brochures we print and send to our customers. Businesses like ours are finding increasingly that it really does pay to be green and do have to move with the times."
The British Holiday and Home Parks Association, of which Kelling Heath is a member, applauded the park's new initiative. "Kelling Heath has always shown itself to be at the forefront of providing customer-friendly facilities, and this latest move means that holidaymakers will be able to plan and book their stay quickly and conveniently," says Association spokesman Jon Boston.
Kelling Heath has retained its David Bellamy Gold Conservation Award for a stunning 11th year on the trot and Woodhill Park has also retained its gold status from the David Bellamy inspection that it has upheld for several years.
The recent VisitBritain Quality in Tourism ratings also revealed that both parks have continued their commitment to their visitors, improving consecutively over the past three years, with Woodhill Park scoring 88.72% and Kelling Heath scoring an impressive 93.2%.
For details about Woodhill Park visit www.woodhill-park.co.uk