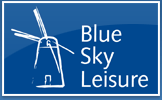 More News


Health & Fitness For All At Kelling Heath Gym
2/23/2007

A STEP IN THE RIGHT DIRECTION!
HEALTH & FITNESS FOR ALL AT KELLING HEATH GYM
The Health & Fitness Club at Kelling Heath, managed by Fitness Express, is one of the first of its kind in the private sector to be accredited with IFI accreditation, (Inclusive Fitness Initiative), and receive a grant towards disability equipment.
Michael Watson MBE, Patron of the IFI commented: "We need more fitness facilities like these that everybody can use, and we need to encourage people to use them. That's what the IFI is about – health and fitness for everybody."
The Health Club at Kelling Heath is one of only five private gyms in the country, to be currently involved with the IFI. To be in this unique position Kelling's Health Club has undergone refurbishment for accessibility, with new equipment to cater for the disabled, including induction loops for the hard of hearing.
But, it does not stop there! All the staff at the gym are trained with a disability equity training course, so that they understand the issues that affect disabled people in and out of the gym environment. Four special fitness instructors so far, have also received full training to ensure they have the knowledge to deliver safe and effective inclusive workouts.
Kelling Heath Manager, Mark Durrant said: "The development of the IFI shows our continued commitment to ensuring Kelling Heath is a venue with facilities that can be enjoyed by everyone. I am confident we can improve on the levels of service we offer to both our guests and to our members new and old in our local community."
Fitness Express Area Manager, Phil Rowe said: "Kelling Heath was chosen to take part due to the current facilities available and past success of the health club. We see this as an important step for gyms in the private sector and that this project will prove beneficial to the community around it."
Daytime membership at the Heath & Fitness Club at Kelling Heath is £29 per month or £52 per month for a couple. The any time membership is £41.50 per month for a single, or £75 per month for a couple. You can find out more information by calling 01263 588181 or visiting www.kellingheath.co.uk.