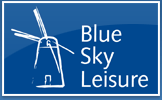 More News


Join In the 'Life Cycle' Charity Ride
6/7/2007

'LIFE CYCLE' – charity ride to celebrate North Norfolk's new cycle route
Kelling Heath Holiday Park to Sheringham Park: Saturday 16 June, 2.30pm
All proceeds to East Anglian Air Ambulance
Do you fancy fresh air, fantastic views, keeping fit whilst at the same time raising money for a worthy cause? Then get yourself and your bike along to north Norfolk on 16 June to help celebrate the opening of a brand new traffic – free cycle route for everyone to enjoy.
'Life Cycle' – a charity bike ride organised by Kelling Heath Holiday Park and the National Trust's Sheringham Park – is raising money for the East Anglian Air Ambulance (EAAA); a charity that provides a vital, lifesaving service across the region. The EAAA is the third busiest in the country, running an average of four missions per day so the National Trust hopes that plenty of people will like to take part in this special ride on June 16th, as every penny raised on entry goes to support this very worthy cause. The EAAA receives no Government or National Lottery funding and is completely dependent on fund-raising and donations.
It's also a chance to celebrate this new 5 mile out and back route that's been developed to extend the options and enjoyment of cycling in this part of north Norfolk. The National Trust at Sheringham Park has worked closely with Kelling Heath Holiday Park, Huff & Puff Cycle Hire and Weybourne Forest Lodges who have allowed access across their land, to create a new trail for mountain bikes.
The route runs along the Cromer Ridge, so it is generally gentle terrain, with plenty for all age groups to enjoy. And there's lots of wildlife interest to see as the track passes through varied countryside of conifer woodlands, and passes by isolated farmland.
Start the ride at Kelling Heath Holiday Park (near Weybourne station) and end up in Sheringham Park; famed for its views, specimen trees, and displays of rhododendron (in full flower from late May to early June.) The Park also has a fascinating visitor centre explaining the history of the area and what to see and do, as well as a self - service refreshments area set in an attractive courtyard and a shop; all within a flagship environmentally-friendly development.
An optional 6 mile circular route is available to take part in on 16 June, but either way, cyclists will end up back at Kelling Heath where there will be lots of fun and games with their Acorn Club and swimming facilities, as well as their new Terrace Bar for those in need of a refreshing drink.
The East Anglian Air Ambulance, and its highly skilled crew will also be on hand to explain the work it does and show visitors the life-saving medical equipment it carries.
It's just £3 per person to take part in the ride, and ALL the money raised goes directly to the Air Ambulance. There will also be a prize raffle to enter, and delicious food and drink at both Kelling Heath and Sheringham Park to keep you going!
The Life Cycle charity ride runs from 2.30 - 4pm, at staggered 10 minute intervals to avoid congestion. Stewards, mechanical support and first - aid will be present for information or help. You can always walk or jog the route if you don't fancy cycling!
So what are you waiting for? Sign yourself up for a fun day out to celebrate new cycling in Norfolk and raise money for a courageous local charity.
See you on the 16th!
For more information:
For more information on the Life Cycle event, please call Kelling Heath Holiday Park on: 01263 588181.
For more information on The National Trust and Sheringham Park, please call: 01263 820550 or visit www.nationaltrust.org.uk/sheringhampark

For more information on the new cycle route, or to hire a bike for the 16th June, call Huff & Puff Cycles on 01263 734558 or visit www.cyclenorfolk.co.uk (a contribution from all cycle hire for the Life Cycle event will go to the East Anglian Air Ambulance).
For more information on the East Anglian Air Ambulance, contact Laetitia Hilling, Norwich, North and South Norfolk Fundraising Office, on 0845 066 9999 or visit www.angliaone.org.uk