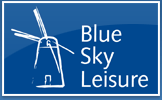 More News


Kelling Heath gets on board with Coasthopper
3/5/2010

Hop on board and enjoy the scenery from Kelling Heath Holiday Park, in North Norfolk, with a new service for guests and visitors.
The Coasthopper Xtra bus, which runs along the north Norfolk coast, is adding an extra stop to its service at Kelling Heath Holiday Park.
From May 24th, those staying at or visiting the park will be able to leave their cars behind and travel along the coast by bus, getting the chance to take in the scenery as well as doing their bit to help the environment. Coasthopper's existing service travels from King's Lynn to Hunstanton, Wells-next-the-Sea, Sheringham and Cromer and the new Coasthopper Xtra will travel further west inland, taking in the busiest section of the coast, calling at Holt, Kelling Heath and cutting across the Peddars Way.
Michael Timewell, Director of Kelling Heath, said: "This is great news as it give our guests and visitors the option to leave their cars on the park when they want to travel around the area. It will also provide an option for our out of county visitors to reach our park, giving them the green travel option. We are delighted that Norfolk Green agreed to develop our proposal."
He added: "Holidaying in harmony with the environment is our commitment at Kelling Heath, so it's vital that the service met with our criteria for reducing negative impact on the environment. Coasthopper's low emission buses meet that need perfectly and for those who wish to leave their cars at home they can now do so and access a good part of the region via train or bus, which is a very sustainable way of travelling. We are very excited about this new partnership and believe it will benefit everyone involved."
Getting about has also been helped with the opening of the rail link between the main line at Sheringham and the North Norfolk Railway, which runs steam trains from Sheringham to Holt, with a stop at Kelling Heath.
Rob Bennett, Commercial Manager for Norfolk Green, said: "We are always looking for positive ways to expand and improve the service we offer and working with an award winning holiday park like Kelling Heath is very exciting for us because we share the same ideals and philosophies of quality, reliability and care of the environment. We are confident that it will be a great success and in the future we hope to offer a year round service."
The very first Coasthopper Xtra, will call at Kelling Heath Holiday Park's reception at 9.05am on May 24 and buses will arrive about every two hours, with the last bus at 3.45pm.