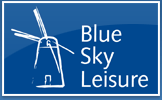 More News


Kelling Heath in the running for top tourism awards
4/2/2013

North Norfolk's Kelling Heath Holiday Park is a step closer to being named the best destination of its kind in the country.
The 250-acre holiday park, near Holt, has reached the finals of two categories in this year's VisitEngland Awards for Excellence – the National Holiday Park of the Year Award and the National Sustainable Tourism Award.Members of the team are hopeful of picking up an award when they attend the prestigious presentation ceremony in Manchester on May 20.
Mark Durrant, Operations Manager at Kelling Heath Holiday Park, is hoping to go one better than last year when the park was highly commended in the National Sustainable Tourism category.
He said:"The VisitEngland Awards for Excellence really are the gold standard when it comes to excellence in tourism.
"They represent the highest accolades the industry has to offer, so it's fantastic news for all associated with Kelling Heath. I am very proud we have reached the finals.
"We are committed to providing first class facilities, whilst educating our visitors about the natural environment as well as operating a green business – that's why it's so great to still be in the running for both these awards."
Kelling Heath Holiday Park recently benefited from a six-figure investment in new luxury caravan holiday homes, continuing its investment in the tourism offering for north Norfolk.
James Berresford, VisitEngland Chief Executive, said:
"It is no small achievement for Kelling Heath Holiday Park to become a finalist and take pride in earning a coveted place in the top five in their category in England. I wish everyone all the best for the final in May".