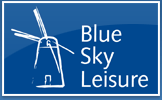 More News


Kelling Heath Is Top Of The Tops
4/16/2003

A North Norfolk holiday business is celebrating after winning a prestigious national competition.
Kelling Heath has just been named top of the 'Top 100 Parks' by Practical Caravan in its annual search to find the UK's leading holiday destination.
At a special ceremony in Manchester, Michael Timewell, a director of Kelling Heath, was presented with the winner's trophy by Carl Rodgerson, editor of Practical Caravan, and the BBC's Gary Richardson.
Speaking at the presentation Mr Rodgerson said, "Kelling Heath has topped our round up this year for creating such a wonderful holiday experience. With superb management, terrific services and first rate environmental credentials, it is a model of how all parks should be."
Practical Caravan invites its readers to write in suggesting their own favourite parks. The country is divided into 13 regions with the winner in each chosen from reader nominations.
Each of these winners are 'mystery shopped' by judges from Practical Caravan to arrive at the overall winner.
The judges commentated on Kelling Heath's 'exemplary facilities including free showers, laundry and dishwashing facilities and clean toilets in three well lit buildings.' There was also praise for, 'a range of family-orientated recreational and leisure facilities which are second to none'.
"It's a great honour for everyone involved with making Kelling Heath the place it is," said Michael Timewell.
"What makes it particularly satisfying is it is in effect our customers whose votes have won us such a prestigious award. We invest a lot of time and money in Kelling Heath and its staff so it is very rewarding when this is recognised.
"The environment is always one of our priorities and we have recently completed a £20,000 programme planting over 5,000 trees to convert a former 15 acre arable field into a vibrant habitat for birds and mammals, as well as for the enjoyment of our customers.
"We offer visitors a number of environmentally based activities, such as bat walks, cycle trails and pond dipping which are becoming increasingly popular.
"We try very hard to offer the very best facilities for our visitors, be it showers, washing facilities, shops, bars, restaurants, health club or leisure activities. We attempt to set the standards for others to follow."
The Top 100 Park, sponsored by Capital Bank, is one of three categories recognised at the awards ceremony. The others are; Caravan Of The Year and Dealer Of The Year.
Kelling Heath was named the UK Holiday Caravan Park of the Year in the Excellence in England Awards for Tourism 2002, organised by the English Tourism Council. It has also received the David Bellamy Gold Conservation Award and was a Tourism for Tomorrow winner.