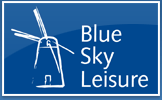 More News


Kelling Heath Joins First North Norfolk Sculpture Trail
6/12/2008

The North Norfolk Exhibition Projects is launching a Sculpture Trail event for the first time this year. The event which will begin on 3rd July until 3rd August will feature sculptures and artwork over a ten mile circular walk from Salthouse to Holt, Holt Country Park, Kelling Heath Holiday Park, over Kelling Heath and back to Salthouse.
Kelling Heath Holiday Park, which is set among 250 acres of rare open heathland, will be featuring work by artist, Joanna Reynolds. She has made an 'Upturned Fishing Boat House' which joins the umbrella theme of the trail relating to the sea and fishing. The artwork subject, which derived from Mr Peggotty's house from Charles Dickens's novel, David Copperfield, has been made from a hazel framework.
Michael Timewell, director of Kelling Heath says: "We are very excited to support this Sculpture Trail that will appeal to both local residents and visitors to the district. and are looking forward to welcoming the many visitors expected to view our 'Upturned Fishing Boat House.'"
Visitors can explore the trail in sections on foot, by cycle, by car, or by Poppy Line train.
A trail map will be available at the exhibition at Salthouse Church on the North Norfolk coast.