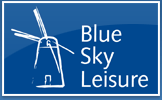 More News


Kelling Heath Jumps on Board With Coasthopper Xtra Bus
5/18/2010

This year, visitors to Kelling Heath Holiday Park, in north Norfolk, will be able to travel around and explore the coast without using their cars at all now that Kelling Heath is part of the Coasthopper bus network, which serves the north Norfolk coastal area.
Coasthopper has been in operation since 1996 and its existing service travels from King's Lynn to Hunstanton, Well-next-the-Sea, Sheringham and Cromer. The new service, called Coasthopper Xtra, goes further west inland, taking in the busiest section of the coast, calling at Holt, Kelling Heath and going through to Peddars Way, effectively giving access to the entire coastal area.
In addition to the convenience of bus travel, the Coasthopper Xtra means guests at Kelling Heath can leave their cars on park, helping to reduce carbon emissions. Each bus can carry 32 passengers, and with eight buses per day calling at Kelling Heath, Monday to Saturday, the CO2 savings will be significant. Coasthopper buses are all fitted with low emission engines as standard.
Michael Timewell, Director of Kelling Heath Holiday Park, said: "We approached Norfolk Green, which operates Coasthopper, just six months ago to discuss the possibility of adding Kelling Heath to their route. What we wanted was a convenient, regular service that would give our guests the option of leaving their cars on the park whillst still being able to travel around and explore the area.
"In addition, it was vital that any bus service met our criteria for reducing negative impact on the environment, and Coashopper's new low emission buses meet that need perfectly. We are very excited about this new partnership and believe it will benefit everyone involved."
Nicola Badley, Kelling Heath's Environmental Officer, said. "The Coasthopper service means that park guests can really do their bit for the environment leave their cars on park and hop on a bus to access the coastal area. The resulting reduction in CO2 emissions from car travel will be very positive for the whole area and we hope Kelling Heath guests will get on board and use the service regularly."
Rob Bennett, commercial manager for Norfolk Green, said: "Coasthopper is one of fastest-growing bus routes in England and it carried 430,000 passengers in 2009 - a 60% increase on 2008. This shows that bus travel in the region is increasing significantly.
"We are always looking for ways to expand and improve the service we offer and working with an award winning holiday park like Kelling Heath is very exciting for us because we share the same ideals and philosophies of quality, reliability and care of the environment. We are confident that it will be a great success and in the future we hope to offer a year-round service."
The first Coasthopper Xtra will call at Kelling Heath on the 24th May at 9.05am. To book and for more information on Kelling Heath Holiday Park call 01263 588181 or visit www.kellingheath.co.uk.