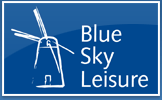 More News


Kelling Heath Scoops Hat Trick of Awards
11/5/2010

Kelling Heath Holiday Park in North Norfolk picked up a hat trick of awards at the prestigious Regional Enjoy England Awards at last night's ceremony held at The West Wing at Ickworth, near Bury St Edmunds. The internationally renowned Park scooped awards in the 'Caravan Park / Holiday Village of the Year', 'Sustainable Tourism' and 'Tourism Experience of the Year' categories.
The Enjoy England Awards for Excellence are recognised as the premier awards for the tourism industry. The regional awards highlight the quality of the tourism industry in the eastern region (Bedfordshire, Cambridgeshire, Essex, Hertfordshire, Norfolk and Suffolk) and help to raise the profile of the participants.
Chairman of Blue Sky Leisure, Paul Timewell said that the awards were a ringing endorsement of the company's vision and strategy to make Kelling Heath a unique environment and quality holiday destination. "To win three accolades, in the Holiday Village, Sustainability and Tourism Experience categories are just reward for the commitment of the Directors, Management and Staff who have all played their part in the continuous development of this truly magnificent destination. We are absolutely delighted to be recognised in this way."
Kelling Heath, set amongst 250 acres of woodland in an Area of Outstanding Natural Beauty, won the 'Caravan Park / Holiday Village of the Year 'award for the third time, beating off competition from two other holiday parks in the region. Mark Durrant, Park Manager at Kelling Heath, commented:
"As a holiday park we take great pride in being selected as the best in our region. We work continuously to enhance the offer we provide to our guests and feel that our unique blend of outdoor pursuits, high quality accommodation and environmental awareness all set in this stunning location sets us apart from other destinations and we're extremely proud to win this award."
"We are particularly pleased that the Star Party has been recognised in the Tourism Experience Award. The lack of light pollution over Kelling Heath and our dark skies mean that our guests can enjoy uninterrupted views of the night sky, an amazing experience for those from built up urban areas" said Mr Durrant.
Ian Hacon, CEO of Blue Sky Leisure said that for many years' the company had taken sustainability very seriously and have worked hard to develop key features of the park with this in mind. From solar panels and a bio-diesel processor to the formation of an in-house 'green team' Kelling Heath was becoming well known for its green credentials. "We are delighted to have been recognised for our work in this area" said Mr Hacon.
The regional winners in each category are automatically entered for the national awards, which will be presented in April 2011. EET's Chair, Bev Hurley, said 'These awards recognise the excellent standards being achieved within the tourism industry throughout the region. They highlight the superb quality and excellent customer service within the industry, as well as some outstanding examples of best practice in welcoming visitors with disabilities, promoting local produce and looking after the environment.'