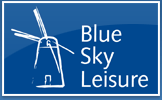 More News


Kelling Heath Sponsors Sustainable Tourism Award
5/1/2006

Kelling Heath Holiday Park is pleased to be sponsoring the Sustainable Tourism Award Category in the 2006 Archant Tourism in Norfolk Awards.
Archant Norfolk (publishers of the Eastern Daily Press), along with Norfolk Tourism, VisitNorwich Ltd and Norfolk Tourist Attractions Association will host a celebratory evening presentation that recognises and rewards excellence within the tourism sector. The Tourism in Norfolk Awards are about promoting quality and excellence within this industry, providing both recognition and peer review.
Michael Timewell, Marketing Director of Blue Sky Leisure, the Company that owns Kelling Heath said that the award was a good fit with Kelling's environmental ethos.
"At Kelling we place great emphasis on environmental issues building into the holiday offering the education of our guests into why the estate is managed as it is, and how we seek to preserve this unique environment for future generations."
"We are delighted to support this category, Archant and the Norfolk tourism industry in this way." said Mr Timewell.Links
>Information on the Sustainable Award Category>Archant Tourism in Norfolk Awaards Homepage