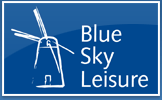 More News


Kelling Heath taps sun's heat and saves water
6/13/2008

Kelling Heath Holiday Park has invested £180,000 in the refurbishment of one of its amenity blocks, installing environmentally friendly equipment which will harness the power of solar energy as well as saving the equivalent of six-and-a-half touring caravans full of water every year.
The North Norfolk venue is already internationally recognised for its contribution to environmentally friendly tourism, and has held a David Bellamy Gold Conservation Award for the past eleven years thanks to initiatives such as its successful red squirrel breeding programme and management of its rare habitats.
Now Kelling Heath - whose 250 acres of woodland, heathland and wetlands are home to a wealth of flora and fauna - is underlining its green credentials by switching attention to its buildings and infrastructure. The newly refurbished shower block caters for around 100 touring pitches in the Park's "blue" area, and could lead to a wider programme of improvements.
"Our emphasis is very much on protecting and conserving the environment we are privileged to preside over at Kelling Heath," said park manager Mark Durrant. "We have always been extremely proactive in safeguarding and enhancing the natural environment.
"Now, with green tourism and environmental awareness at the top of everyone's agenda, we thought it was time to see what we might also do to manage our resources in a more effective and environmentally sustainable way. This is the first time we have incorporated this type of sustainable technology, and we will be monitoring its success to see if it is something we could be applying in other areas – such as the health club, or the main lounge areas."
The new shower block is due to be officially unveiled on Friday, July 18, by Rufus Bellamy, who in addition to being the son of the world-famous botanist is also the British Holiday and Home Parks Association's adviser on conservation and environmental management.
The new facility boasts three environmentally friendly features – rainwater harvesting, solar water heating, and ground source air exchange. The collection and use of rainwater is expected to save 119,600 litres of water a year – or enough to fill six-and-a-half Aventura 312 touring caravans! "Rainwater will be collected from the roof via the guttering and then directed into a 6000 litre holding tank underground," said Mr Durrant. "From there it can be supplied through to all the toilets and urinals."
Furthermore, it is estimated that solar heating for the showers could save enough electricity to prevent 5739kg of carbon dioxide being released into the atmosphere annually. "The solar panels are situated on a south-facing roof, and heat the water as it passes through the system, " said Mr Durrant. "Should it need any further heating we have a modern, gas-efficient boiler to bring it up to the required temperature."
Meanwhile the ground source heat exchange system makes use of the Earth's ability to store heat underground in order to provide either heating or air conditioning as required. The new block will double the area's previous shower capacity to 13, and incorporates separate toilet and shower facilities for disabled people.
The theme of environmental stewardship will be reinforced at the official opening when guests will be able to celebrate by raising a glass of Adnams. Kelling Heath decided the Suffolk brewer was the ideal beer supplier for the occasion as it boasts one of the greenest brewing operations in the country.