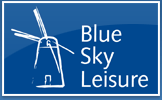 More News


Kelling hosts National Bike Week event for East Anglian Air Ambulance
5/31/2016

Families can have a fun day out on two wheels and raise money for East Anglian Air Ambulance at the same time, as part of a charity cycle day at Kelling Heath Holiday Park next week.
The event, which is timed to coincide with the launch of National Bike Week, will be held at the popular north Norfolk holiday destination on June 11, between 10am and 3pm. Participants will be able to choose from two routes around the park – one easy and one more challenging, depending on age and ability.
Tickets on the day cost £10 for a family, £4 for an adult and £2 for a child under 16, with all proceeds will going to EAAA - the park's dedicated charity partner.
Those taking part can bring their own bikes or hire on-site from Huff & Puff Cycles, who will be offering a reduced rate of £9 for three hours.
A market showcasing locally-sourced produce from around Norfolk is being held at Kelling the following day (June 12) as part of its Taste of Norfolk weekend.
More information about the park and forthcoming events can be found at www.kellingheath.co.uk