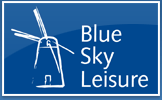 More News


Kelling red squirrels to be released in North Wales
12/18/2018

Red squirrels born at Kelling Heath in 2018 will be helping to boost Red squirrel populations in North Wales thanks to a breed and release programme led by Pensthorpe Conservation Trust (PCT), a wildlife and ecology charity based at Pensthorpe Natural Park, near Fakenham.
Two squirrels from Kelling will join a further four reds, which have been bred and reared by the East Anglian Red Squirrel Group, in being relocated to Clocaenog Forest near Ruthin in North Wales, where red squirrel populations have declined from 400 to less than 50 in the past 20 years.
Working with Natural Resources Wales (NRW), Clocaenog Forest has been identified as one of three 'Focal Sites' for red squirrel conservation, it is hoped that the latest squirrels from Norfolk can help to secure the future of the species.
Clocaenog Forest offers ideal territory for squirrels thanks to the mix of tree species which provide stimulation as well as seeds for food. With a little helping hand there is confidence that the Norfolk squirrels can reverse the worrying decline in this area.
PCT is the lead co-ordinator in the East Anglian Red Squirrel Group, which aims to provide animals to release projects into suitable habitats, free of grey squirrels.
Members of the East Anglian Red Squirrel Group include Kelling Heath Holiday Park, Pensthorpe Conservation Trust, Pettitts Animal Adventure Park, Mayfields CRT, Weybourne Forest Lodges, Easton College and Whitwell Hall.