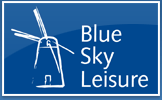 More News


Launch of Refurbished Eco Gym
9/6/2010

Everyone can vouch for the benefits of fresh air and exercise and a north Norfolk holiday destination is making sure it is combining the best of both with the launch of some exciting new fitness features to the park on Wednesday 8th September at 11am, when former boxer John Thaxton will be on Park to test them out.
To mark 10 years since Kelling Heath Holiday Park first opened its on Park health & fitness facilities, the park will re launch one of its challenging fitness pursuits the Trim Trail, which offers a holistic blend of outdoor exercise and woodland fitness.
The Trim Trail takes fitness enthusiasts through woodland and forest with designated stops along the way where participants can try their hand at challenges including inclined sit ups, pull ups and the balance beam. Substantial changes have been made to the course including the introduction of hurdles, a new traverse wall and a challenging new rope climb.
Existing features have been updated, with refurbished equipment and fresh bark added to the trail. This mix of cardiovascular and resistance exercise offers a change from running through a cityscape or the relentless pounding on a treadmill and provides an eco friendly form of exercise.
Being one of Norfolk's first outdoor eco gyms, the Trim Trail is one of the Park's more unusual features and compliments the more conventional Leisure facilities on Park , which incorporate a luxury pool, modern gym, steam and sauna rooms, and welcomes around 20,000 guests through its doors each year. Furthermore Nathan Gostling from the Fitness Express Leisure Team is now TIDE (Training In Different Environments) qualified and will be teaching circuit classes in the woodland.
"Both of these facilities have been features on the Park for a decade, which is why the decision was taken to add new obstacles and freshen up its appearance," said Mark Durrant, Kelling Heath's Park Manager.
"Our leisure facilities and woodland setting offers customers a unique blend of recreational activities, fitness and relaxation," he added.
"The Trim Trail is one of our more unusual assets and challenges users of all abilities to have fun or train in a completely new environment. The design and standard of our facilities make it a fantastic place to unwind or to work out and the combination of both make Kelling Heath an ideal place for families or groups to try something new. Plus, we like to ensure we're constantly refreshing our offering to give new and regular visitors new facilities and events to experience".
The fitness bug is not exclusively for adults as junior runners and active children have their own Junior Trim Trail which was installed earlier this year. Youngsters of primary school age can try their hand at the Stepping Snake, Revolving Log Traverse, Inclined Log Twister, Clatterbridge and the Scramble Net Climbing Frame, activities which challenge both cognitive and physical skill.
Kelling Heath Holiday Park is popular for its range of recreational and educational outdoor activities and was recently awarded Gold from the Green Tourism Business Scheme, widely recognised as one of the most important environmental accreditation schemes across the tourism sector.
For more information about the Trim Trail or Kelling Heath Holiday Park call 01263 588181 or visit www.kellingheath.co.uk .Booking is advised for leisure facilities. Trim Trail is outdoors and free of charge.