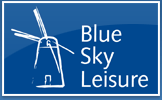 More News


Minister Discovered Park's Wildly Successful Secrets
5/15/2007

Tourism minister Shaun Woodward MP swapped Parliament for a North Norfolk holiday park on Monday 14th May and saw how its guests are being encouraged to go wild in the interests of the environment.
The minister was at Kelling Heath Holiday Park, Weybourne, to discover how parks are helping to protect and enhance the natural world. And helping to explain the initiatives being taken was park director Michael Timewell, and Rufus Bellamy, son of the world-famous botanist David Bellamy.
During his visit, Mr Woodward was taken on a tour of the 250-acre park which is set amongst woodland and rare open heathland, and which is home to many different animals, birds and plants.
Shaun Woodward MP said: "It is patently obvious that what you have done here is amazing. You are setting the benchmark here for the other 110,000 businesses that are involved in tourism at a national level."
"Sustainability is at the heart of what goes on here and I know that visitors certainly enjoy being closer to nature while they are having a great holiday at the same time."
Kelling Heath has won a number of prestigious national and international awards for its environmental work, including the David Bellamy Conservation Award at its top gold level.
How it achieved this accolade was outlined to the minister by Rufus Bellamy, a wildlife film-maker and author who is national advisor on conservation
management to parks in membership of the British Holiday & Home Parks Association.
Rufus said: "This is one of my father's favourite parks because in holds one of the UK's rarest and most special types of habitats in trust for visitors and holidaymakers."
"Kelling Heath has a real commitment in its management of the environment and it is at the heart of their thinking. Even the smallest detail they get right and every little patch is like a corner of heaven."
Mr Woodward was told that Kelling Heath has for many years committed time and resources to protecting its many natural assets, and helping to educate adults and children about the natural world. The park is working towards becoming carbon neutral and may be one of the first UK parks to achieve this goal.
As well as sustaining wildlife habitats around the estate for species as varied as bats and dragonflies, Kelling Heath is also part of the national red squirrel breeding program and has seen the successful birth of numerous red squirrels in recent years.
The minister also saw the wild flower meadow established by the park, and which attracts a wide range of butterflies, including rare species. Elsewhere on the park, miles of specially laid-out nature trails, supported by interpretation leaflets, encourage visitors to make their own wildlife discoveries.
During his visit, Mr Woodward - who is Minister for Creative Industries and Tourism - heard how holiday parks such as Kelling Heath account for 89 million UK holiday bed-nights every year - around one in five of the national total.
He also heard how they make a huge contribution to rural economies and employment by producing an annual tourism spend of £2.9 billion. Holiday parks also play a vital role in rural regeneration, and offer a valuable alternative for second-home buyers who might otherwise create "ghost villages".
Kelling Heath provides more than 400 luxury caravan holiday homes and timber lodges for private owners, plus the chance to hire one of its 40 lodges or caravan holiday homes for a short break or longer holiday. There are also 300 pitches for the owners of touring caravans, motorhomes and tents.
Facilities at Kelling Heath include a health and fitness club complete with a pool, sauna, steam room and gym. There are also tennis courts, adventure playground areas, and a regular programme of talks, demonstrations and tours with a wildlife theme. The recently refurbished Forge complex boasts three restaurants, and the Folly hosts open air entertainment for guests.
Also attending Kelling Heath during the minister's visit were other VIP guests including North Norfolk MP Norman Lamb, county and district council senior officers, and the owners and managers of other holiday parks in Norfolk and Eastern England.
Together with Mr Woodward, they heard a talk by Rufus Bellamy on how increasing numbers of parks now make the wildlife just as welcome as their human guests - and gain extra custom as a result.