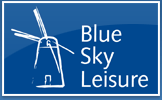 More News


MP Opens latest extension at Highgrove Close
8/9/2004
Waveney MP, Bob Blizzard was on hand today recently to officially open the latest extension to the Highgrove Close park home development at Oulton Broad.

Originally started in 1982 this latest move sees an extra 17 plots added to the development by Blue Sky Homes.

Mr Blizzard was guest of honour at a special ceremony when he opened the new extension by cutting a ribbon held by Mrs Jean Alton who moved in in 1994 and the newest, Ms Debbie Thornton who only arrived in July.

Speaking at the event Mr Blizzard said, "Park homes are an increasingly popular form of accommodation that provide good value housing for those who prefer not to maintain a traditional home. Highgrove is a high quality park home development so I'm not surprised it's expanding.

"I welcome this valuable contribution to housing supply in Waveney and congratulate Blue Sky Homes on the investment."

Also at the ceremony was Blue Sky Homes' director Michael Timewell who said, "We are very pleased with what we have been able to achieve with this latest development. This is a spacious layout, which offers a high degree of privacy without losing any of the great community spirit that exists on places like Highgrove Close where new friends are made very quickly.

"All homes are finished to a very high standard and come with a range of furnishings, spacious gardens, drive and garage.

"We believe it is the ideal environment for people either approaching, or who are in their retirement years who want to turn away from the upkeep of bricks and mortar to enjoy the leisurely lifestyle offered by living on a permanent residential park of purpose built homes."

Prior to the new extension, Highgrove Close had already picked up several accolades. The parks has held Quality Award status since January 1997, demonstrating a high level of professionalism indicating that it meets the highest levels of safety, design and management.

The park has also won the Lowestoft in Bloom Best Street in the Waveney District on no fewer than two occasions, while two individual gardens have taken top honour in Best Overall Garden.