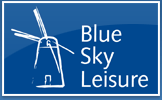 More News


New Brochure And Holiday Homes For Kelling Heath
12/20/2002

The 2003 Kelling Heath Brochure has been published and mailed to previous guests for delivery between Christmas and the New Year.
The 22- page brochure details the facilities available at the award winning holiday destination and includes a special insert featuring the new 'Kelling Lodges' available for hire for the first time at Kelling Heath in 2003.
The timber lodges finished externally in Scandinavian redwood with pine interior are set in woodland settings and offer a high level of space, comfort and specification that will surely help rest and relaxation. Guests can choose from the two bedroom lodge sleeping up to four persons or the three bedroom lodge which sleeps up to six. Each lodge is centrally heated and double-glazed with a full linen service (duvets) provided.
"The quality of accommodation offered by the lodges is first class, our guests are really going to enjoy them" said Sales & Marketing Director Michael Timewell. "We are expecting strong demand for them and our advice is to book early to avoid disappointment."
In addition to the lodges the popular Nightjar range has been completely replaced with new models for 2003. "The continued investment in high quality accommodation and facilities is vital if we are to maintain our position as market leader," said Mr. Timewell.
Kelling Heath in addition to holding a host of environmental awards is also the current English Tourism Council – Excellence in England Holiday Park of the Year.
The 2003 Kelling Heath brochure is available by telephoning 01263 588181 or by E-mail, please go to the Contact section.