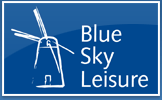 More News


New venture for Blue Sky Leisure
12/9/2011

A new £1.5m luxury day spa retreat has opened in Norfolk, representing further expansion for Hethersett-based Imagine Spa Management which already operates 7 spas in East Anglia.
The new venture will create 14 jobs at the spa, which is located six miles east of Norwich at Blofield Heath. Officially opened last night [Monday 5 December] by Anglia TV newsreader Becky Jago, the spa is set in a former seven bedroom farmhouse which has been converted by Imagine Spa Management in conjunction with Norfolk's Blue Sky Leisure group which owns Kelling Heath Holiday Park, Woodhill Park and the Zaks restaurants in Norwich and Poringland.
The luxurious spa features beautifully appointed treatment rooms and the exclusive Imagine Spa thermal suite comprising a mineral grotto, aroma steam room, ice fountain, feature shower and centre piece hydrotherapy pool. The thermal suite is situated at the heart of the spa and its ceiling-to-floor windows provide a picturesque view out on to the natural pond and gardens.
A range of unique packages are also being developed to further extend the spa's offer to guests. These include a series of specialist themed days such as a 'spa and food lovers' special which will consist of cookery demonstrations from local celebrity chefs in the spa's theatre-style open kitchen, and workshops designed to build women's confidence and style in collaboration with Suffolk based Dream On which offers personal advice and self-help for women.
Dave Courteen, Managing Director of Imagine Spa Management, said: "We are delighted that by working with Blue Sky Leisure we've had the opportunity to continue to invest in our home county of Norfolk and to expand our portfolio. We have created a true luxury day retreat with extensive spa facilities, exclusive treatments and experienced therapists. Guests are encouraged to visit for a half or full day to really enjoy a full spa experience."