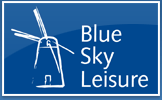 More News


NewGeneral Manager For Kelling Heath
6/16/2005

Mark Durrant (33) has been promoted to General Manager of Kelling Heath Holiday Park, owned by Blue Sky Leisure.
Mark joined Kelling Heath as Retail Manager in 2001 and has helped to develop the park's high quality retail and catering offering – culminating in the summer 2005 refurbishment of The Forge as an a la carte restaurant providing guests with a wider dining experience. In addition, Mark has worked closely with the directors of Blue Sky Leisure to maintain and build as one of Europe's most innovative and environmentally friendly parks with a strong commitment to customer care.
Set in 250 acres of woodland and rare open heathland in an area of outstanding natural beauty on the North Norfolk coast, Kelling Heath has won numerous awards for tourism including the prestigious David Bellamy Gold Conservation Award 2004.
Commenting on his appointment Mark said: "I am really pleased to be given this opportunity as Kelling Heath is quite special - a premier holiday park in a unique location - and I am looking forward to working with a young and dynamic team of people who are all committed to delivering exceptional results."
Mark Edwards (28) has been promoted to Assistant General Manager from Administration Support Manager.
Mark Durrant and Mark Edwards live in Norwich