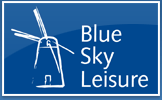 More News


North Norfolk holiday parks scoop top environmental awards
10/19/2015

The pioneering green credentials of two north Norfolk holidays parks have once again been recognised with awards from top environmental campaigner David Bellamy.
Kelling Heath Holiday Park, near Holt, and Woodhill Park, in East Runton, have both been given 'Gold' status as part of this year's David Bellamy Conservation Awards – a scheme championing the efforts of holiday parks to preserve and protect the natural environment.
Michael Timewell, Director of Blue Sky Leisure – the Bradwell-based company that owns both parks - says the awards represent a well-deserved pat on the back for those who work hard to protect and maintain the natural beauty of the woodland and rare open heathland at Kelling Heath and protect the environment of Woodhill Park's cliff-top location.
He said: "We are delighted to have once again been recognised with these awards. A great deal of time, effort and resource goes into creating our holiday parks – both of which preserve the natural beauty and wildlife of their surroundings, while also providing great places to relax and unwind for our guests."
Kelling and Woodhill were both regularly assessed by a team of local experts who monitored steps taken to create wildlife havens, reduce energy and water consumption and reuse and recycle waste produced.
Kelling attracted specific praise for the installation of a new biomass boiler to improve energy efficiency, the variety of environmentally-themed educational activities for children, the breadth of locally-sourced products in its shop, the installation of six on-site beehives, and its programme of native tree planting.
Woodhill attracted specific praise for the quality and breadth of produce in its shop, its accessibility for people with disabilities, its commitment to recycling and the development of its wildflower banks. It is not the first time either park has won a David Bellamy Conservation Award.
Kelling has retained its 'Gold' status every year since the awards launched in 1997, while Woodhill has retained the same level of recognition every year since 2003, achieving 'Silver' status over the preceding six years.
Professor Bellamy said: "Year after year, Kelling Heath and Woodhill have shown themselves to be fantastic champions of the countryside, and have created wildlife wonderlands which are teaming with biodiversity. Both deserve a really big pat on the back for their amazing raft of environmental initiatives, and are truly deserving winners of this award."
Kelling Heath and Woodhill have both won various other green accolades over the years from bodies including Visit Britain and the Campaign to Protect Rural England.
For more about Kelling Heath Holiday Park go to www.kellingheath.co.uk or Woodhill Park go to www.woodhill-park.com