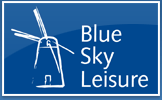 More News


Nuts for each other

9/28/2012

Conservationist keep fingers crossed for squirrel romance at Kelling Heath A lovelorn red squirrel may have found the perfect match thanks to the arrival of a new mate in his enclosure at north Norfolk holiday park, Kelling Heath.
The flame-furred female squirrel arrived at the park, near Holt, on Thursday [27 Sept], with staff hoping the pair will hit it off and the patter of tiny paws will be just around the corner. Thirty years ago, the Kelling Heath estate was one of the last places in Norfolk that Red Squirrels called home, before they disappeared completely due to competition with the Grey Squirrel. In 1999 the park decided to keep red squirrels as part of a national conservation scheme and since then has successfully bred 20 kittens.
David Martin, countryside manager at Kelling Heath Holiday Park, said: "There has been a shortage of red squirrel females over the past year, so we're very lucky to have found a mate for ours at Kelling. Now we all have our fingers crossed that the pair get on so we can help to maintain and conserve the British Red Squirrel bloodline."
Kelling's latest addition arrived as part of a swap deal with Paradise Park in Cornwall, which specialises in breeding endangered birds and other wildlife. David exchanged one of the park's other male squirrels for the 6-month-old female.
She will be separated from the male for two days so she can get settled in to her new home. Once the pair have been properly introduced it is hoped that romance will blossom, ready for the breeding season in March / April next year.
Any kittens the couple have are likely to be released into the wild at one of the UK's protected population outcrops, such as Anglesey, where the habitat is closely monitored. Numbers of the red squirrel have been in serious decline in Britain since the introduction of the grey squirrel, who they compete with for food and habitat.
Kelling Heath Holiday Park is part of the East Anglian Red Squirrel Society. There are now around 15 enclosures in Norfolk and Suffolk taking part in the breeding programme.
Mark Durrant, park manager, explains the park's commitment to eco-tourism: "Our Countryside Team is dedicated to protecting and preserving the unique habitats of the woodland and rare open heathland at Kelling Heath for future generations to enjoy. We also do everything we can to nurture endangered species, like the red squirrel, so that they can flourish in years to come."
http://www.bbc.co.uk/news/uk-england-19759747
http://www.belfasttelegraph.co.uk/breaking-news/offbeat/brushoff-for-lovelorn-squirrel-16217411.html