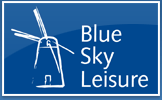 More News


One Healthy Heart Hopes to Save Another
7/21/2010

A man whose life was saved by the use of a defibrillator which was installed at a north Norfolk Holiday Park today celebrated the arrival of another life-saving machine at sister park Woodhill Park, at East Runton.
Woodhill Park has welcomed the arrival of the new life saving defibrillator after the machine installed at Kelling Heath Holiday Park, saved the life of Bruce Weightman while he was using the leisure facilities last year. A defibrillator is a vital piece of equipment which helps to restart the heart by delivering electric shocks to patients suffering from a cardiac arrest. The defibrillator installed at Kelling Heath was instrumental in the recovery of Mr. Weightman who praised the holiday park and the swift action of Leanne Blowers and her team for coming to his aid.
Mr Weightman says: "I can't stress how important it is for organisations and venues to invest in this type of equipment. I wouldn't be here if it wasn't for the machine at Kelling Heath and it's a great pleasure to be here to launch the new defibrillator at Woodhill Park. You never know when one may be needed and it's reassuring to holiday at a centre where you know this is taken care of".
David Hunt from Holt & Communities First Response who has supplied the equipment, comments: "We are trying to raise awareness of the importance of having defibrillators at key sites around Norfolk. The machines are easy to operate and instructions for use are clearly illustrated so anyone can use it with ease in an emergency scenario. It goes without saying how valuable these machines are and Bruce joining us today is a clear example of this".
The defibrillator will be situated outside the reception area at Woodhill Park, so it is easily accessible by both guests and emergency vehicles entering the park from the main road. Leanne Blowers, Leisure Club Manager at Kelling Heath comments: "We pray that we will never have to face another scenario in which the defibrillator is required, but having one here offers a great deal of reassurance that we have both the facilities and the training to cope with a cardiac arrest."
Although donated by the Community Responders, both Woodhill Park and Kelling Heath will be raising additional funds throughout the year to help provide more of these vital machines to other locations around north Norfolk. The East of England Ambulance Service has been on hand to provide staff with the full training to use the defibrillator, but stress that absolutely no training is needed to operate one in an emergency.