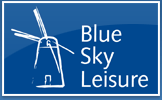 More News


Oulton Broad is 'Just the Ticket'
4/7/2004
Former newsagent Derek Clark is a man who has come as close as it is possible to get to a millionaire's jet set lifestyle he sold the lottery ticket which scooped 5.4m.

Now having sold his business in Southend, Derek, and wife June, have decided to retire and live their own version of the high life in a new park home at Oulton Broad!

It was in September 2000 that a 19 year old walked into Derek's shop on a Saturday evening just 10 minutes before the lottery closed and bought three 'lucky dip' tickets.

"We did not know a thing until Sunday morning when the telephone rang and it was the Lottery's security department wanting to check details of our machine," said Derek. "We knew we had sold a winning ticket but unless that person decided to go public that was as far is it would go.

"On Tuesday we were told the winner would go public and we could expect a high level of media interest."

Having sold newspapers for over 30 years, Derek and June were about to hit the headlines themselves as Fleet Street's finest descended on their shop.

"It was a very strange feeling to think this 19 year old, living with his parents, had walked into your shop and a few hours later was worth £5.4m and it would completely change his life," said Derek.

"We got 5p for selling the ticket! But it did, to some extent, change our lives a little too as the business boomed on the back of the publicity we received."

In 2001 they decided to sell the Newsagents, Derek took a part time job and they bought a caravan in Kessingland to spend weekends and holidays. Enjoying the area more and more they decided to sell their property in Southend and make a permanent move.

"Within eight weeks of putting our bungalow on the market we had moved into a new home on the latest phase of the development at Highgrove Close," said Derek. "We really like the area, our new home is superb, there is a great community spirit and e are making new friends.

"June and I enjoy cycling and that is something we can do around here and we are just getting used to not having to get up at 4.30am!"

Derek and June were given a taste of the luxury lifestyle by Bryan Rawstron, Operations Manager at Blue Sky Homes who gave them a champagne welcome to their new home.

"Derek and June are typical of many retired people who are turning away from the upkeep of bricks and mortar to enjoy the leisurely lifestyle offered by living on a permanent residential park of purpose built homes," commented Mr. Rawstron.