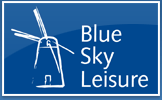 More News


Rare Fungus Found At Kelling Heath
11/7/2003

The discovery of a rare fungus at Kelling Heath Holiday Park was the highlight for the British Mycological Society at their recent autumn foray held this year in north Norfolk.
The society, staying at Gresham School in Holt for a week, visited numerous locations to fulfil various objectives, including the finding and identification of species of fungus. Dr Tony Leech, a teacher at Gresham and a member of the BMS organised the event, which attracted 50 people from all over the country. He said that different sites were visited in north Norfolk including Kelling Heath.
"We were interested to visit Kelling Heath because it offers a diverse range of habitats and were made especially welcome by the Countryside Manager Robert Goodliffe. We recorded many species there but were amazed to find the russula ruberrima which is a large red toadstool that has not been previously recorded in Britain and is rare in all but a few sites on the European continent."
There was a great deal of excitement about the discovery, which capped a wonderful week for the BMS said Mr Leech.
Kelling Heath Countryside Manager Robert Goodliffe said that it was appropriate that the russula ruberrima had been discovered at Kelling Heath, which is internationally recognised for it's environmental excellence.
"Everyone at Kelling Heath was absolutely delighted when the identification of the fungus had been confirmed. Kelling Heath is a unique natural environment and the find really underlines what a very special environment we have here. Whilst we are essentially a holiday park we are always interested to have groups like the BMS visit".
The BMS hold a foray each year in different parts of Britain and is a joint professional / amateur organisation bringing those interested in fungus together.