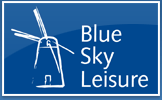 More News


Rare Red Squirrels Breed Again
5/22/2001

The black Hebridean sheep, which have been such a feature of the landscape at Kelling Heath, will not be grazing the heathland this year after being placed into quarantine however visitors will be able to see the parks newest arrivals following the birth of some baby red squirrels.
Kelling Heath Holiday Park in North Norfolk, internationally recognised for its contribution to eco friendly tourism, has owned a small flock of sheep for three years to help wage war against the lowland heath's ever encroaching scrub and tree growth.
The sheep had been spending the winter at Woodhill Park, the company's other holiday park at East Runton helping to graze an area of grassland that is to become a wildflower meadow but they became stranded when movement restrictions were imposed as a result of the foot and mouth epidemic.
Kevin Hart, the estate and countryside manager at Kelling Heath Holiday Park explained that the sheep were all fit and healthy but were being kept in quarantine only as a precaution until the epidemic had ended.
"We would like to reassure regular visitors to Kelling Heath that the sheep are all well. Norfolk has been lucky in that it remains free of foot and mouth and it was felt to be in the best interests of the sheep that they go into quarantine for the summer months."
Visitors to Kelling Heath will have the compensation of viewing the latest arrivals following the successful birth of more baby red squirrels
The red squirrels, an increasingly rare sight in Britain, have been born as a result of a successful captive-breeding programme and with possible signs of a second pregnancy, there are high hopes that more babies could be on the way.
The kittens, as young squirrels are known, are now approximately two months old, having spent the first forty days of their lives out of sight with their mother in their nesting box. Now, the three healthy youngsters are regularly seen at play in their enclosure.
Kevin Hart, says it's a real coup for the park that the squirrels have bred successfully:
"They are quite difficult to breed in captivity and the conditions need to be absolutely perfect before they will. We are thrilled that all our efforts have led to the birth of triplets and we are looking forward to the possibility of more breeding in the summer months."
The breeding programme, part of a national initiative, aims to set up a reserve of animals, which can be used for controlled and closely monitored release projects.
Kevin Hart says that, without captive breeding programmes, the red squirrel could well become extinct on mainland Britain:
"The reasons for the decline of the red squirrel population in mainland Britain are many and varied, but it is now a sad fact of life that very few people have actually seen a red in their natural habitat. Unless we encourage vital schemes like these, the species may be lost to us forever."
Mr. Hart says the reaction of visitors to the squirrel-breeding programme at Kelling Heath has been tremendous:
Kelling Heath, near Holt in North Norfolk, is a holder of a silver award in the tourism industry's 'Oscars', the England for Excellence Awards, and has also won a special award from the Norfolk Society - a branch of the Council for the Protection of Rural England - for promoting tourism in an environmentally sensitive way. With a fascinating range of plants, woodland and heathland as well as an interesting diversity of flora and fauna, Kelling Heath is also the holder of a David Bellamy Gold Award for conservation.