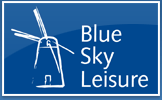 More News


Red Affair
4/20/2005

Last year the red squirrels at Kelling Heath delighted visitors by breeding and the proud parents of Kelling, Blue Sky Leisure – were looking forward to the patter of tiny feet this summer. But of course true love never goes according to plan and the red blooded squirrels are taking their chance further afield leaving visitors a little miffed.
Michael Timewell, Marketing Director of Blue Sky Leisure explains: "We are a key enclosure within the East Anglian Red Squirrel Conservation Trust's effort to sustain a pool of red squirrels that may hopefully be re-introduced into the wild at some point in the future.
In 2004 we were the only enclosure out of 5 to produce young squirrels and indeed we are very proud of the fact that we have produced 16 squirrels since we joined the scheme back in 1996.
Each year the trust tries to provide juvenile red squirrels for release projects going on in other parts of the country. This year two young squirrels were passed on to Anglesey release project to do their bit to conserve the species in this country."
The question is will they be back and raring to go? According to Michael: "Red Squirrels are just like people, some squirrels just do not get on with one another and this means no breeding! We may have to consider launching a dating service for red squirrels at Kelling Heath - the name Red Affair springs to mind."
"But dont worry, the squirrels will be back at Kelling in May" said Mr Timewell.