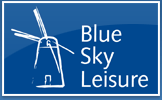 More News


Star Spotters Head for Kelling Heath

8/31/2004

Up to 500 stargazers will be heading to North Norfolk in September for a special 10th anniversary event.
The Loughton Astronomical Sky Camp was started by half a dozen enthusiasts in 1994 and has steadily grown to become what is believed to be the largest annual event of its kind in Europe.
For the first time it is to be held at Kelling Heath Holiday Park on the North Norfolk coast between 10 – 19 September.
Astronomical enthusiasts can look forward to a series of lectures during the day, there are also a number of trade stands, and as the sun goes down they can search the clear night time sky. According to one of the organisers, Andrew Robertson, there are a number of reasons that make Kelling Heath an ideal venue including:
low rainfall in the area
generally clear skies
no heavy industry in the area causing smoke or dust
no light pollution on site
readily available power for member's star gazing equipment
ability to cater for large numbers and provide adequate facilities
The event is set to attract people from far and wide, from novices to seasoned astronomers with thousands of pounds worth of equipment.
"We are delighted to be hosting the Sky Camp," said Michael Timewell a director of Kelling Heath. "We pride ourselves on our environmental credentials including minimising the effects of light pollution. At Kelling Heath lighting is restricted to the main public areas and we take great pride in the fact that the night sky seen from the park is unspoilt and spectacular.
Some of our night time wildlife walks looking for bats or Nightjars pause to take in a bit of astronomy, looking at the differences between stars, planets and even some of the satellites that can be seen moving across the sky. We are delighted that our efforts to preserve this fantastic experience have been recognised in this way and we hope everyone has a very enjoyable time."