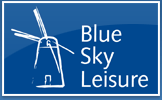 More News


Sustainability Bearing Fruit For Kelling Heath
3/3/2011

It may be renowned for its woodland setting but at 11am on Monday 7th March, Kelling Heath Holiday Park will add two new fruit trees to the estate thanks to North Norfolk District Council (NNDC) which awarded the Park trees instead of trophies for its success at the recent Environment Awards.
Planting the trees, which will coincide with National Tree Week, will be NNDC Councillor Henry Cordeaux along with Ian Hacon, CEO of Blue Sky Leisure which owns Kelling Heath and Stephen Hubbard, one of Kelling Heath's longest serving employees.
As with all trees at Kelling Heath, the new additions have been chosen with relevance to the Park in mind – the trees share their names with the people planting them! Plus, the 'Hubbard's Pearmain' (apple) and the 'Hacon's Incomparable' (pear) are native to Norfolk and East Anglia, with the Hubbard's Pearmain in particular being a longstanding favourite on Norwich Market.
The NNDC Environment Awards recognise the grassroots 'green' projects in the district and this year introduced the prestigious John Sweeney Award, which was won by Kelling Heath on account of its ongoing contribution to sustainability. The trees have been awarded to Kelling Heath for being 'highly commended' in the Green Business Category and Woodhill Holiday Park, also owned by Blue Sky Leisure, being 'highly commended' in the Green Building Category for its Sustainable Shower Block. However, due to the coastal weather conditions at Woodhill Holiday Park, the tree would certainly not survive there, hence its location with the other at Kelling Heath.
Mark Durrant, Park Manager at Kelling Heath comments: "Planting the fruit trees is a significant occasion for us, not just because it commemorates our success at the Environment Awards but also because it demonstrates exactly what we've been recognised for. Our commitment to sustainability and the natural environment is at the heart of Kelling Heath and we look forward to watching these new trees prosper on the Park!"
Cllr. Eric Seward, portfolio holder for Environmental Sustainability at North Norfolk District Council, said "It is great to see that the fruit trees Kelling Heath received last year as part of our annual Environment Awards are going to good use, and we are glad that the Awards give an opportunity to recognise the achievements and efforts of local organisations who are working to cut their impact on the environment. Kelling Heath has now entered projects into the Environment Awards for two years running, and we hope to see them enter again this year!"
Kelling Heath is already home to the popular Tree Trail, a circular trail of 25-specimen trees launched in Spring 2010, one for each year of ownership by the Timewell family. The new fruit trees will be located next to the orchard which forms part of the Tree Trail.