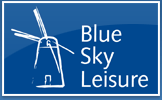 More News


Taking A Leaf Out Of History
3/21/2006

A traditional orchard inspired by records dating back to 1290 has been created at Kelling Heath Holiday Park at Weybourne. The orchard consisting of 30 trees of 10 varieties of Norfolk apple and pear was opened on Tuesday 21st March by top British landscape designer Peter Eustance (Symphonic Gardens) - the man behind the renovation of Sir Isaac Newton's garden and orchard in Lincolnshire, and teacher Judy Tree with three of her pupils from Colby Primary School.
The orchard is the brainchild of Jason Kidman, Kelling Heath's countryside manager and tree expert who worked closely with the East of England Apples and Orchard Project. Jason researched the most appropriate Norfolk apple varieties, and took inspiration from medieval records to develop the layout
and location of the new orchard.
"Traditional orchards do have a real historical connection with Norfolk, they were mentioned in the Doomsday Book and records show that annual rents in Norfolk were often paid in apples and cider." said Jason.
"I have always wanted to plant an orchard at Kelling Heath - an apple didn't fall on my head exactly but the perfect spot did suddenly come to me - and who better than Peter Eustance, who toiled in 'Newton's Cottage' garden, the historical birthplace of Sir Isaac Newton, to plant the last tree. "
Peter has also spearheaded the renovation of a similar orchard in the grounds of Grimsthorpe Castle near Bourne in Lincolnshire, and is full of praise for the orchard at Kelling Heath, "A good design layout and structure is very important, and will create focal points and features, textures and patterns - it will be stimulating, absorbing and restful, and of course a real haven for wildlife. I look forward to revisiting in the future as the fruit ripens. Design is always important to me but like to explore the more profound details and I love the tranquillity of this space. The Kelling Heath countryside team have created something unique and historic – a fantastic orchard, in a beautiful setting that I am sure future generations will enjoy."
Michael Timewell, Marketing Director of Blue Sky Leisure believes the orchard will enhance the visitor experience. "It was our intention to create a living piece of history, a haven for wildlife and somewhere peaceful for visitors to sit and enjoy the beauty of the Norfolk countryside. Of course in a few years time they will also be able to pick their own apples and pears.
"The introduction of the Orchard introduces a further rare habitat amidst the already unique setting we enjoy at Kelling Heath, it fits well with our ethos of maintaining this natural location for future generations to enjoy." said Mr Timewell.
For Mrs Tree and the pupils of Colby Primary School, the Kelling Heath Orchard is particular special since a Colby School Apple tree has been planted in honour of the school.