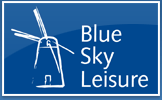 More News


Top accolade for Kelling as it achieves Dark Sky Discovery Site status
9/12/2017

Picture credit: Andromeda Galaxy by Martin Stirland
Official recognition has come at last that the Norfolk Coast area of outstanding natural beauty is one of the best places in England to discover the dark and enjoy starry skies. Thanks to applications by the Norfolk Coast Partnership, two places in the area are the first on the coast to be awarded Dark Sky Discovery Site status.
Wiveton Downs and Kelling Heath Holiday Park have met the strict criteria set by the UK Dark Sky Discovery partnership of being exceptionally dark sites, unaffected by light pollution and accessible for people to view the night sky. And both have the highest accolade of being designated 'two star' sites - where the seven stars of the Orion constellation and the Milky Way are visible to the naked eye.
They join a network of around 150 such sites throughout the UK – and are only the second and third such sites in Norfolk to be listed (the first was in Great Ellingham, near Attleborough).
The designation comes from the Dark Sky Discovery partnership, led by the UK's Science and Technology Facilities Council, which includes the Royal Astronomical Society and the Institute of Physics amongst its members.
Kate Dougan, Project Officer at the Norfolk Coast Partnership, said: "This is fantastic news. Dark Sky Discovery Sites inspire and excite people about the night sky, raise awareness about the importance of darkness and ultimately help to reduce light pollution."
"Thanks to a lack of light pollution the Norfolk coast has retained its rural character. The dark landscapes we get here add to the feelings of wilderness and tranquillity. When you are in a dark landscape you are able to connect more strongly with nature and with all your senses."
Wiveton Downs is part of a Site of Special Scientific Interest running from Glandford to Blakeney, with public access, owned by Norfolk County Council and jointly managed with Wiveton Parish Council. The Kelling Heath site sits within Kelling Heath Holiday Park, in 300 acres of woodland and heathland and an already popular destination for astronomers thanks to its dedication to keeping the park as dark as possible.
Michael Timewell, Director of Blue Sky Leisure, which runs Kelling Heath Holiday Park said: "We are delighted that Kelling Heath Holiday Park has been awarded Dark Sky Discovery Site status affirming what our guests already know which is that the night sky seen from the holiday park is unspoilt and spectacular."
"Some of our night time wildlife walks looking for bats or Nightjars pause to take in a bit of astronomy, looking at the differences between stars, planets and even some of the satellites that can be seen moving across the sky."
"It's wonderful to hear the gasps of astonishment and see the joy on the faces of youngsters used to living in areas of heavy light pollution when they gaze on the magnificent night sky at Kelling for the first time."
The applications were put forward by the Norfolk Coast Partnership's Dark Sky Working Group, which consists of a wide range of organisations including planning authorities, tourism businesses (Kelling Heath Holiday Park, Holkham Estate, Deepdale Backpackers), conservation organisations (RSPB, CPRE) and the North Norfolk Astronomy Society, who provided the sky quality data and surveyed the sites for suitability.
Colin Hards, Secretary of the North Norfolk Astronomy Society said: "We are delighted at obtaining this award for two sites in North Norfolk, a region recognized by astronomers from across the south east of England as uniquely dark. It's an acknowledgement of the efforts made to combat light pollution and provide an environment for astronomy to prosper. It will encourage amateur and professional astronomers alike."
Based on campaigning and dark skies mapping by the CPRE, the working group has gone on to start developing a range of information so that people can get involved and learn more about how to keep Norfolk coast skies dark. Kate Dougan said: "We plan to nominate more sites in the Norfolk Coast area of outstanding natural beauty; if you know a site which you think may work, please contact me at kate.dougan@norfolk.gov.uk or on 01328 850530."
Two starry events coming up on the coast:
The announcement of the Dark Sky Discovery Site status coincides with this year's 23rd Autumn Equinox Sky Camp, which is being held at Kelling Heath Holiday Park for the 15th year running. The event, organised in conjunction with the Loughton Astronomical Society, takes place over the weekend of 22nd-24th September, with the main event of the Sky Camp being held on Saturday 23rd.
The Astronomers take over Kelling Heath for the weekend, having booked all 300 touring pitches and the majority of luxury Holiday Homes and Woodland Lodges. Organisers of the Sky Camp, one of the largest in Europe, have organised trade stands, demonstrations and lectures around such topics as 'deep sky imaging for complete beginners', 'planning your observing session' and 'high-res planetary imaging'.
Norfolk's dark skies will also feature this winter at a special 'supper and stargazing' event at Norfolk Wildlife Trust's Cley reserve. On December 7, the Norfolk Coast Partnership will present their Dark Skies project followed by supper and an astronomy session outside on the terrace with North Norfolk Astronomy Society. Booking is essential on 01263 740008.
Dark Sky Discovery Sites:
Are away from local light pollution
Provide good sightlines of the horizon
Are easily and freely accessible at all times
Are dark enough to observe with the naked eye either the seven stars of the Orion constellation (One Star site), or The Milky Way (a darker, Two Star site).

More information about Dark Sky Discovery Sites at http://www.darkskydiscovery.org.uk/ .
The benefits of darkness:
Allows natural behaviours of wildlife – foraging, breeding, seasonal adaption and migration, crop growth
Regulates body clock through release of melatonin hormone which occurs at night
Improves mental health and wellbeing
Without sight as your primary aid your other senses (hearing, smell) become enhanced.
You can feel closer to nature
Stars are visible for astronomers and amateurs alike to enjoy
The UK Dark Sky Discovery partnership is led by the UK's Science and Technology Facilities Council. Its other members are: Royal Astronomical Society; Federation of Astronomical Societies; Society for Popular Astronomy; British Association of Planetaria; Institute of Physics; Campaign for Dark Skies and UK Association for Science and Discovery Centres.
The partnership aims to: • Engage people from diverse backgrounds with the night sky; • Encourage positive attitudes towards science and technology; • Support the development of dark sky places, awareness and tourism • Develop a national network of dark sky communicators; • Create long-lasting organisational partnerships in this area.
Managed by the Norfolk Coast Partnership, the Norfolk Coast was designated an Area of Outstanding Natural Beauty (AONB) in 1968. The 450 sq km area includes a coastal strip from Heacham to Bacton, plus outliers around the Sandringham area and between Sea Palling and Winterton. There are 46 AONBs in the UK. Along with National Parks, these are recognised as being worthy of special protection. The Norfolk Coast Partnership was set up in 1991 to work in partnership with local communities and all relevant organisations to safeguard the special character of the area. It is funded by Defra, Norfolk County Council, North Norfolk District Council, the Borough Council of King's Lynn and West Norfolk, and Great Yarmouth Borough Council.
EDP - Enjoy starry skies and discover the dark in north Norfolk
NNN - Enjoy starry skies and discover the dark in north Norfolk