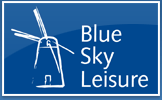 More News


UKs biggest Star Party heads for Kelling Heath Holiday Park
9/19/2016

Hundreds of amateur astronomers are set to descend on Kelling Heath Holiday Park for a weekend of stargazing and activities as part of the UK's largest annual Star Party.
The LAS Equinox Sky Camp is being held at the popular north Norfolk holiday destination from September 30 to October 03.
Expert talks, a telescope tour and second-hand 'astroboot' stalls will all feature, as well as the obligatory stargazing. Kelling Heath's location in the heart of the north Norfolk countryside means the night sky is free of light pollution and an ideal place for stargazing.
There is no charge to visit the Star Party during the day, while those wishing to stay overnight can camp on site at a reduced rate for Sky Campers. Two camping fields are devoted exclusively to astronomers during the weekend with a strict 'no lights' policy enforced to make the most of the stargazing opportunities.
More information about camping and other activities at Kelling Heath can be found here www.kellingheath.co.uk
More information about the Star Party can be found here http://starparty.las-astro.org.uk/