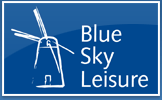 More News


World renowned botanist says he can now retire!
5/21/2009

When the world renowned botanist Professor David Bellamy claimed that a north Norfolk Holiday Park has been teaching him for a long time now and that he can retire it must be a very special place indeed.
Professor Bellamy's comments came following the opening of the new 2 mile long anniversary trail at Kelling Heath Holiday Park at Weybourne to mark 25 years of ownership of the holiday park by the Timewell family.
Professor Bellamy said that the 250 acre holiday park is an amazing place that provides something new each year "Kelling Heath just continues to get it right, bringing back plants and wildlife and then telling people about it who can then touch nature when they visit"
Hailed as one of the UK's most environmentally pioneering Holiday Parks, Kelling Heath has created the new trail to take visitors along a clearly signposted route which explores some of the natural and built environments created at the park over the past 25 years. It will also show what impact Kelling's interventions have made and how it might have developed without a strong environmental management plan.
Director Paul Timewell said: "Celebrating 25 years is an important milestone for Kelling Heath. During that time we have invested a significant amount of time and resources to create a park which not only also preserves the natural beauty and wildlife of the surrounding environment, but which also provides a fantastic holiday experience for our guests. The Anniversary Trail has been created to demonstrate our achievement and we are delighted that an environmental expert of David Bellamy's standing makes such glowing statements, it makes all the hard work worthwhile."

Kelling Heath is also launching a number of other initiatives to mark its 25th year, including a Bumblebee Conservation Programme in partnership with the Bumblebee Conservation Trust that will investigate the bee populations on the estate and implement a strategy to help them flourish, a sculpture is also being unveiled in September.