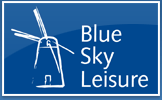 More News


Zaks Annouces Franchise Expansion
7/11/2013

Zaks Restaurants, which launched in Norfolk almost 40 years ago, has revealed plans to extend its reach cross country by launching a franchise scheme.
The company, which has been trading in Norwich since 1976, currently has three restaurants: Zaks Waterside Grill and Bar, Zaks Mousehold Diner and Zaks Poringland Diner. However, it has plans to open a further 30 diners in the next five years, moving the local brand towards national success and sharing its ethos for 'customer love' with new neighbourhoods.
"We believe we have a winning formula of a great brand with a great team supporting it and this gives us a real opportunity to succeed in the franchising world," said Ian Hacon, Chief Executive Officer. "We're looking for likeminded franchisees, who share our vision and enthusiasm for the brand and want to bring the authentic American dining experience to their neighbourhood."
Zaks diners capture the taste of America through the food, experience and the environment by researching and replicating current trends in the United States. It imports ingredients and products for authenticity but also recognises the value in supporting local suppliers, which is why its meat and other fresh produce are all from neighbourhood producers. The Zaks burger is famous in its locality and is part of their provenance made to their own size, shape and recipe from 100% local beef with no additives.
Ian adds: "We are keen to replicate our local supplier network across each of our franchise regions. In order to do this we will be enlisting the help of our current providers to assist us in finding suppliers of an equal quality in the different neighbourhoods. We will however continue to produce our famous burgers in Norwich using our original recipe."
Having invested heavily in the franchising opportunity to date, the Zaks team will make sure its franchisees are dedicated to the brand by enlisting them on an intensive tailored training course. The Zaks Academy will take place at the Zaks head office near Norwich and will last for several weeks covering business management, marketing, stock control and management and one-to-one training with members of the Zaks team.
"The key to success in any franchise is support and in this respect we have abundance. If we are going to introduce a new member to the 'Zaks family', it has to be right for us and for them, which is why we've chosen a very hands-on approach for selecting our candidates."
The Zaks package will comprise of the following:
• 10 year renewable licence • Guidance with site location • Advice on design and fit out • A panel of high quality suppliers • Comprehensive start up training • Co-ordinated launch campaign • Point of sale material • Dedicated web page • Access to regular on-going training • Business management support • Access to the full range of Zaks documentation • Full set of operational manuals
The company behind the authentic American restaurant, Blue Sky Leisure, revealed details of its new Zaks franchise at an American themed event on July 4. Blue Sky Leisure also own the multi award winning Kelling Heath and Woodhill Holiday Holiday Parks which have recently received a half million pound investment to further improve facilities. If you are interested in purchasing a Zaks franchise or would like some more information please contact us on franchising@zaks.uk.com or call 01493 850388
Watch the launch event and learn more at the Official Zaks (UK) Ltd YouTube Channel