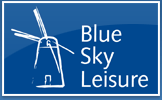 More News


Zaks Thetford Diner officially open
5/15/2015

Thetford foodies can finally enjoy the true taste of America on their doorstep following the official opening of the new Zaks Thetford Diner, in Castle Street.
The restaurant – Zaks' first new location in a decade – is now fully up and running after an action-packed launch event on Wednesday (May 13). Thetford Mayor, Councillor Sylvia Armes, turned on the 'open' sign at the new diner during a celebratory evening of fun, food and live soul music.
Guests of honour at the invite-only bash included The Norfolk Brawds Roller Derby team, The Angel Baton Twirlers and Thetford resident Amy Messenger and her family – winners of recent Zaks Facebook competition, Pose Like a Popstar. Amy, 35, her fiancé Ziggy Freezer, 41, and son Justin, 5, bagged free food at Zaks Thetford Diner for a year after posting a picture of themselves posing like rock band Kiss.
Another VIP attendee was Thetford resident Zak Lynn, 12, who wrote to Zaks to say how excited he was that a restaurant with his name would be opening in his home town. Thetford Town Councillors for Castle Ward, Stuart Wright, John Moorman, John Newton and Roy Brame also attended, along with Breckland Council leader Michael Wassell.
The restaurant had been open for bookings leading up to the launch party, but Liam Warren, restaurant manager at Zaks Thetford Diner, is glad to now be fully up and running. He said:
"The feedback we've had from customers so far has been really positive. The people of Thetford have welcomed us with open arms and we're looking forward to serving them in the American tradition for many years to come."
Zaks also serves its famous burgers and an extensive choice of authentic American food at three family-friendly restaurants in Norwich: Zaks Waterside Grill and Bar, Zaks Mousehold Diner and Zaks Poringland Diner. Specials over the next few weeks at Zaks Thetford Diner include the following:
• The A11 – a double burger blessed with 'dual everything' in recognition of the new improved road of the same name.
• The Dad's Army burger - a meaty nod to the fact that Thetford was used as a filming location for the original series.
The new restaurant, which is situated on the site of the former Bridge pub, has created 40 jobs – 17 full-time and 23 part-time. Chris Carr, chief operating officer at Zaks, says:
"We've only been open a little while, but we've already made some great friends in the neighbourhood and are looking forward to getting fully involved in what is clearly a vibrant local community."