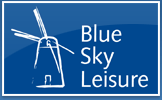 More News


Privacy & Cookies Policy
This privacy statement sets out how Blue Sky Leisure trading as Kelling Heath Holiday Park, Woodhill Park, Blue Sky Homes and Zaks Restaurants (hereinafter referred to as Blue Sky Leisure) complies with European Union data protection requirements. It applies to the entire web site(s) and you can access it from the bottom of every page by clicking on the appropriate link. We may change this privacy statement periodically by updating this page and therefore advise you to check this page to ensure you are aware of any changes.
Blue Sky Leisure is committed to respecting your privacy. We have structured our web sites so that, in general, you can visit them without identifying yourself or revealing any personal information. Once you choose to provide us with any information by which you can be identified, then you can be assured that it will only be used in accordance with this privacy statement.
For your protection, we are registered under the Data Protection Act 1998 and have given all appropriate notifications to the Information Commissioner.
Collection of personal information
We use the information submitted on this site to process booking requests, deliver brochures and booking confirmations and other products and services, communicate with you about bookings, services and promotional offers, update our records and generally maintain your details.
Enquiry Forms, Contact Us and Online Booking
The information you supply on the Enquiry Forms, Contact Us and Online Booking Online Booking pages on the websites is primarily used to enable us to send you a copy of the requested brochure, answer your query or to process your booking.
In order to process your Brochure Request, enquiry, query or online booking we will need to record your personal details. This information may be shared with external companies who carry out work on our behalf.
Your phone number is requested and collected to enable us to contact you to answer your query, or in the future for research or marketing purposes.
Your email address may be used by Blue Sky Leisure for marketing purposes if you have checked the box stating that you wish to receive news and information via email from Blue Sky Leisure.
You can unsubscribe from our email database by sending an email to data.protection@blueskyleisure.co.uk.
You may request details of personal information, which we hold about you under the Data Protection Act 1998. A small fee will be payable. This fee will not exceed £10. If you would like a copy of the information held on you please write to:
Data Protection Compliance Officer
Blue Sky Leisure
Mill House
Market Road
Bradwell
Great Yarmouth
Norfolk
NR31 9ED
data.protection@blueskyleisure.co.uk
Security
Blue Sky Leisure is committed to ensuring that your information is secure. In order to prevent unauthorised access or disclosure we have put in place suitable physical, electronic and organisational controls to safeguard the information we collect online.
Our web sites may contain links that will permit you to visit other web sites. However, once you have used these links to leave our sites you should be aware that we do not have any control over that other web site. We cannot be responsible for the protection and privacy of any information which you provide whilst visiting such sites and such sites are not covered by this privacy statement. You should look at the privacy statement applicable to the web site in question.
Cookies
How this website uses Cookies
On 26th May 2012, an EU directive was imposed by the UK's Information Commissioner's Office (ICO), with a view to protecting the privacy of internet users. This law states that websites need to provide a clear and comprehensive guide to the use of Cookies. Cookies are small text files placed on your computer, in this case by Bluesky Leisure, that help organise and store browsing information. This website uses the following cookie detailed below:-
ASPSESSIONIDQSSASQTA
This cookie stores the ID of the current session for ASP. The session variables store information such as whether the user is logged in to the support area for example. As soon as the browser is closed, the session is terminated and this cookie is cleared:
We assume that by accessing this website, you accept the way that we use cookies. However, if you have any reason for concern, you can contact us here. You can also change your Cookie settings in your browser at any time. For more information on how to do this, please click here.
Click here for more information about the EU Cookie directive